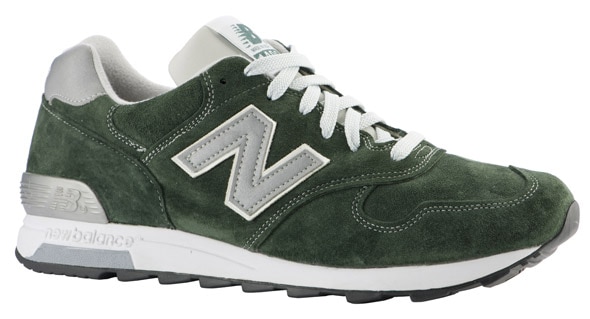 Although it seems like an odd combination, athletic-wear company New Balance will be collaborating with J. Crew on an exclusive collection of shoes that might just make the sneaker appropriate for class.
According to WWD, the shoes will be available in J. Crew stores starting November 1st. The shoes are made out of suede and will come in three colors: deep-blue, green (shown above) and black.
These shoes aren't just meant for the gym, according to Frank Muytjens, J. Crew's head designer for men's clothing:
"You can wear [them] jogging along the West Side Highway, as well as with jeans or a suit."
That being said, these shoes will only come in men's sizes, but don't let that stop you from trying them out. You can easily find your U.S. men's shoe size by subtracting two from your U.S. women's shoe size. For example, if you normally wear a U.S. women's size 8, your U.S. men's shoe size is 6.
Thoughts?
What do you think of this collaboration? Do you like wearing sneakers? If not, could these shoes change your mind? Will you be checking these out when they hit stores? Be sure to leave a comment and let us know your thoughts!