This post may contain affiliate links, which means we may receive a commission if you purchase through our links. Please
read our full disclosure here
.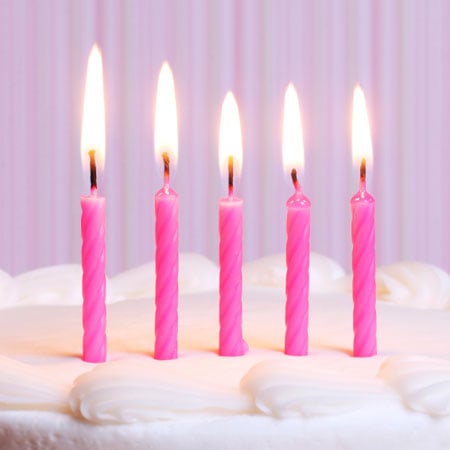 My, how the time has flown by: Today, March 1st, 2012 marks College Fashion's 5th birthday!
It's hard for me to wrap my head around how much we've grown in five years. When I started College Fashion in March of 2007, I did so with the hope that even one person would find it helpful – I just wanted to create a space where college girls interested in fashion could connect. 1,827 days, nearly 3,000 articles and 85,000 comments later, CF has been visited by over 20 MILLION PEOPLE from all across the world! How crazy is that?!
So whether you've been with us from the beginning or are just visiting for the first time today, all of us here at CF want to say….

THANK YOU for visting us every day, for sharing your opinions and inspirations, for telling us what you want to read next, and for asking us your most pressing questions. Thank you for leaving thoughtful comments, for taking our fashion challenges, for participating in our contests, and for sending in photos of your amazing dorm rooms.
Thank you for the love letters, the emails, the Twitter replies and the Facebook messages. Thank you for telling us what we're doing well, and for telling us where we could improve. Thank you for pointing out when we're wrong, and for responding with such enthusiasm when we get it right. Thank you for inspiring us to work harder and do better every single day. Thank you, thank you, thank you for an amazing five years.
Honestly, we really can't thank you guys enough for all the love you've given us over the years. That's why we'll be celebrating our fifth anniversary all month long with prizes, gifts, and fun stuff just for YOU! (The first giveaway will be up on Sunday!) We've also got some really cool, top-secret projects in the works that we think you guys are going to love… more details to come!
Again, a sincere thank you from all of us here at CF to the best readers on the planet. We love you guys!