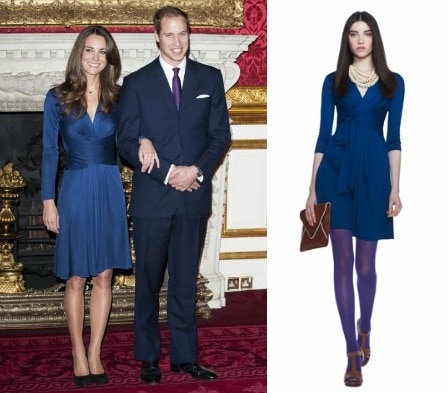 Kate Middleton wearing Issa in 2010 | Issa for Banana Republic | Photos via ELLE 1, 2
In April, Banana Republicannounced a collaboration with Issa London, the design house that created the royal blue dress Kate Middleton donned to announce her engagement to Prince William back in 2010. Now, the first images of the collection have been released, and one of the dresses is strikingly similar to said engagement dress.
The sapphire blue dress, pictured above right, will retail for $130 – a fraction of the original Issa price tag of $535.
The 40-piece Issa London for Banana Republic collection launches online and in select BR stores on August 8. Prices will range from $39.50 to $150.
Want to see some other images from the lookbook? Check 'em out below, courtesy of ELLE: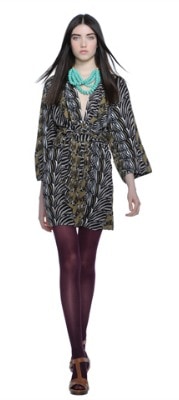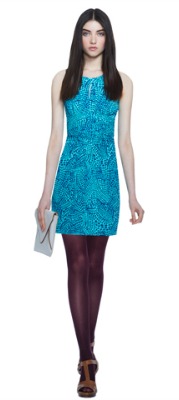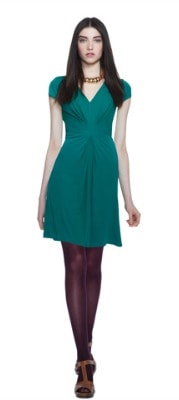 Thoughts?
What do you think of this collaboration? Would you buy a replica of Kate Middleton's engagement dress? Do you like the other looks? Will you be buying anything from this collab? Tell us what you think by leaving a comment!