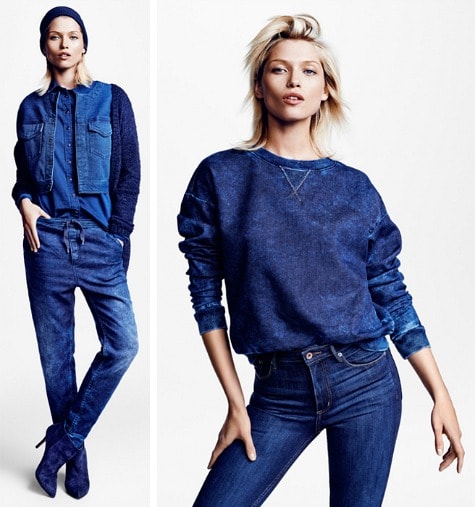 Photos: ELLE
Fast-fashion giant H&M recently announced plans to launch an eco-friendly collection of denim. The line will be part of the retailer's Conscious Collection label, which carries clothing made from organic and recycled materials.
According to WWD, all of the denim washes in the collection were "assessed in terms of their environmental impact, including water and energy use." Helena Helmersson, head of sustainability at H&M, also spoke about the eco-friendly aspect of the line:
"We've worked hard to reduce the environmental impact from the washing processes alongside using materials that are more sustainable. The collection is full of great pieces, and proves how sustainability can equal great style."
The 40-piece collection includes men's, women's, and children's styles, priced between $20 and $50. This line consists of more than just jeans: quilted coats, sweatshirts, and beanies are part of the women's offerings. The Conscious Denim collection launches online and in about 1,000 stores worldwide on October 2.
To tide you over until then, check out the campaign video below:
Your thoughts?
What do you think of this collection? Do you try to purchase eco-friendly clothing? Would you buy any of this denim? Let us know your thoughts by leaving a comment!