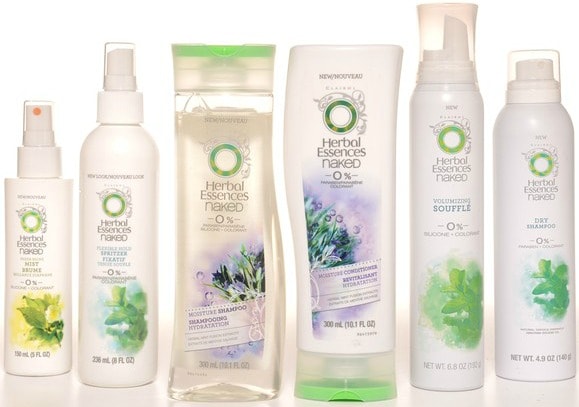 Photo courtesy of WWD
WWD is reporting that Herbal Essences will be launching their first premium range of hair care products. Called The Naked Collection, this new line does not contain any heavy residues, dyes, or parabens.
The collection includes three sub-lines – Volume, Moisture and Shine – and a total of 11 new products. Each sub-line will have a shampoo and conditioner, as well as styling aids and products. As far as fragrances go, the entire line will include a "central mint note," which, depending on the product, will be blended with scents like citrus, herbs, white tea, or pear.
The line is priced between $4.99 to $8.99, which is about a 30% price elevation from the existing Herbal Essences range. The Naked Collection will be available in stores starting in January, but is also available for pre-sale on Amazon.com, walmart.com, Drugstore.com, and target.com starting tomorrow, December 10.
Your thoughts?
What do you think of this new hair care line? Have you used Herbal Essences before? Would you be interested in trying their new collection? As always, leave a comment below and tell us your thoughts!