This post may contain affiliate links, which means we may receive a commission if you purchase through our links. Please
read our full disclosure here
.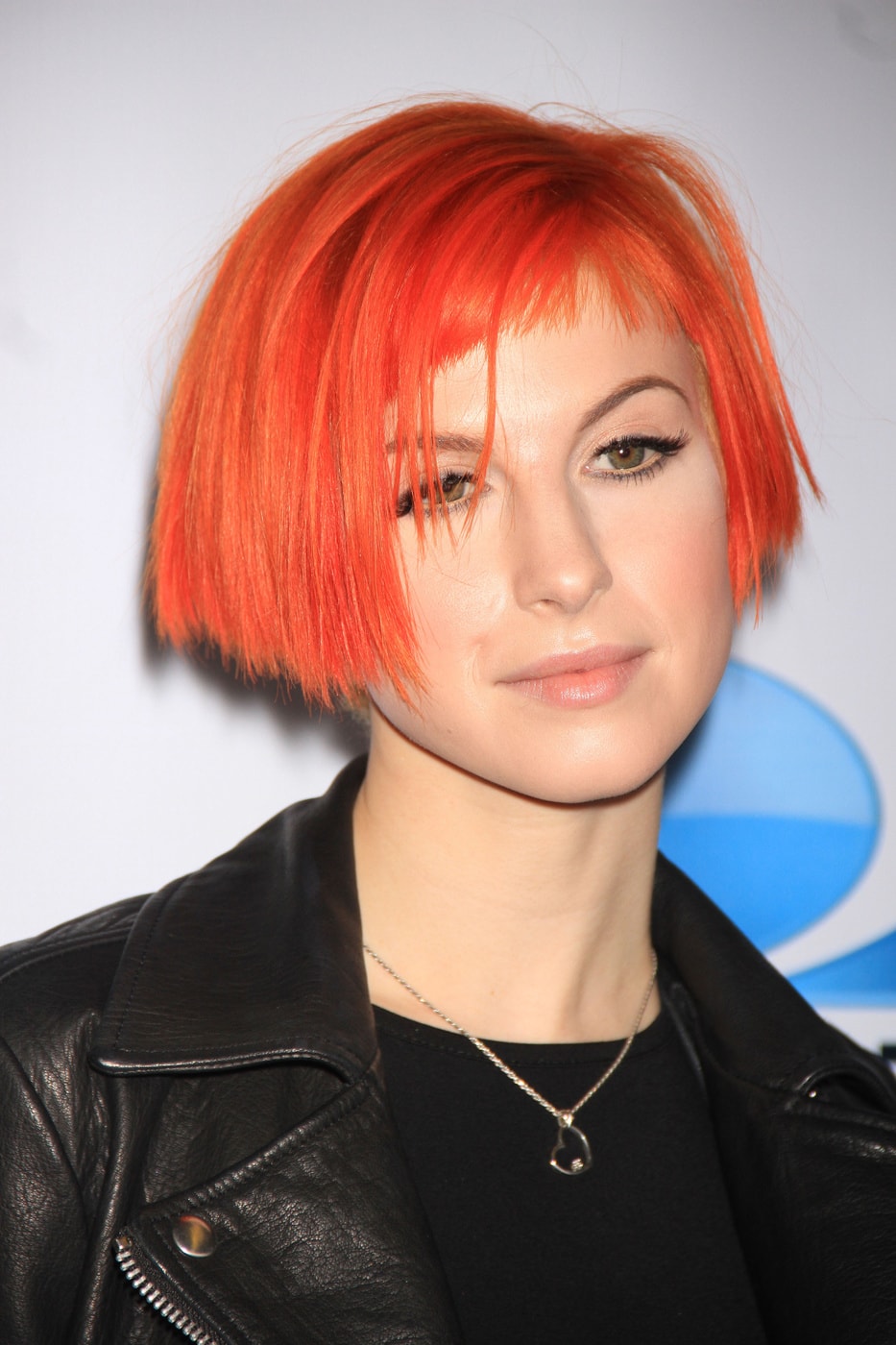 Good news for fans of bold hair color: Paramore's Hayley Williams is launching a new at-home hair color line inspired by her own brightly colored locks.
According to WWD, the line, called "Good Dye Young" will launch for pre-sale online on April 15th and will feature five fragrance-free, vegan, and cruelty-free shades, priced at $15 each.
WWD shared a list of the five shades, and they seem right in line with colors Hayley herself would rock:
Rock Lobster is a bright red; Blue Ruin is a vivid blue; Ex-Girl is a vibrant pink; (red), Steal My Sunshine is a sunny yellow and Riot is a high-octane orange. (Williams said her favorites are Steal My Sunshine and Riot.) Application instructions are express in cartoons rather than long-winded explanations.
Hayley spoke to WWD about why she created the line and the philosophy behind Good Dye Young:
"I wanted to take the intimidation factor out of doing hair at home," Williams told WWD. The singer's own ever-changing, brightly dyed hair was the inspiration for GDY, and she noted that she hopes it will create an "all-inclusive counterculture than inspires creativity, community and most of all, color. The definition of self-expression is when you wake up in the morning and ask, 'Who do I want to be today?'"
It will be interesting to see how this line does as Hayley is certainly a trendsetter in the world of non-natural hair colors. We'll be keeping our eye on it!
What do you think?
Are you inspired by Hayley's ever-changing hair colors? Will you be picking up Good Dye Young when it launches? Let us know in a comment.