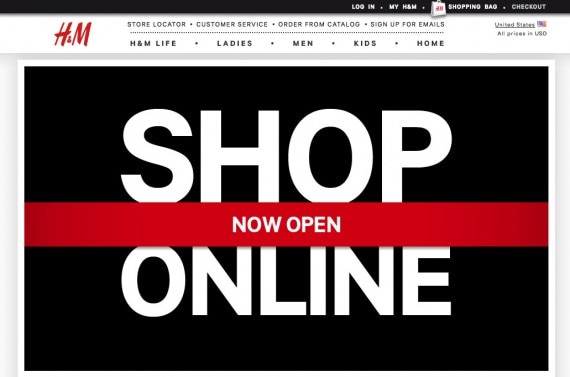 After several delays, fast fashion retailer H&M is (finally!) offering online shopping in the United States. The Ecommerce site launched around midnight today (8/1), with their official Facebook page announcing "Our US online store is officially open in all 50 states. Great fashion is now just a click away!".
The new online store carries men's, women's, and children's clothing, as well as home decor. It's perfect for all you fashion savvy readers who don't live near an H&M store or those who want to shop the latest designer collaboration from the comfort of home!
Your thoughts?
Are you excited that H&M is offering US online shopping? Will you be buying anything from H&M's new Ecommerce site? Remember to tell us what you think by leaving a comment.