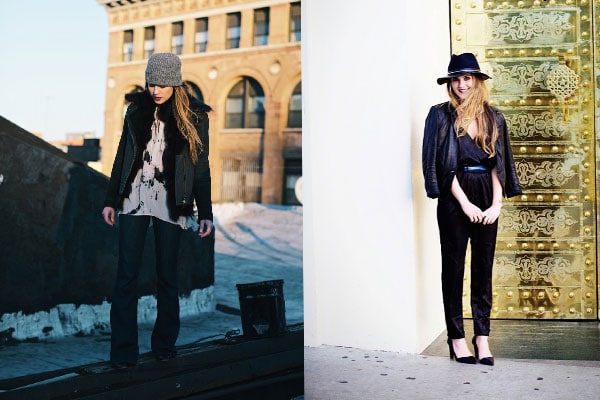 Photos Courtesy of Laura Ellner
Laura Ellner is one of those girls who can make even a beanie look like a chic statement piece. But her blog, OnTheRacks, is more than just a source of style inspiration – it's a love letter to the cities she loves (she moved to the Big Apple from the Bay area two years ago, but her Instagram feed is a serious source of wanderlust) and the friends she's made, too.
This week, Laura shares her surprising motivation to keep blogging, why she thinks more people should shop at vintage stores, and how her internship changed her life.
The Interview:
College Fashion: Tell us a little bit about yourself.
Laura Ellner: My name is Laura Ellner and I run the fashion and lifestyle blog, OnTheRacks. I am from California and have lived in NYC for the past two-and-a-half years.
Currently, I work for several lifestyle companies as a freelance Digital Marketing / Social Media Strategist in addition to running my blog. Prior to this, I worked full time for a handful of fashion brands including Pour La Victoire, Kelsi Dagger, and Alice + Olivia.
CF: How would you define your style?
LE: I would define my style as eclectic. I like to mix and match vintage and affordable pieces with an occasional designer splurge. I dress for my mood and don't really identify with any specific style – sometimes I am feeling girly, other times tomboyish… just depends on the day!
CF: How did you find your style?
LE: I think that my style has just evolved over time. It is constantly changing! I have always loved fashion, and having a blog pushes me to continue to be creative with the clothes that I wear.
CF: What inspired you to start a style blog? What motivates you?
LE: I started my blog when I was in college interning for an online personal shopping service, Shop It To Me. I helped with their social media and wrote for the company blog. I really enjoyed it and wanted to start my own blog as a result – somewhere where I could express myself and my own personal style. I have been running OnTheRacks ever since!
I am motivated to continue because I find it to be a rewarding creative outlet that, as mentioned, pushes me to continue to be creative with the outfits that I put together. I have also had the privilege of meeting some awesome, inspiring people through blogging and working with some of my favorite fashion brands, so that is definitely great motivation to keep on going!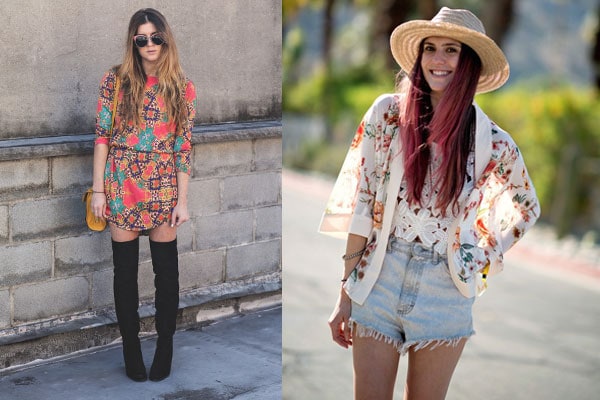 Photos Courtesy of Laura Ellner
CF: Did you go to college? If so, where did you go and what did you study?
LE: I went to USF in San Francisco, where I received a BA in Communication with a minor in Public Relations.
CF: Where do you like to shop?
LE: Some of my favorite stores in the city are Reformation, Pixie Market and Pink Clouds. Online, I like to shop ASOS, Shopbop and Revolve, to name a few. I also love thrifting and picking up an occasional piece from bigger stores like Zara and H&M.
CF: What advice do you have for being stylish on a college budget?
LE: Mix and match! Get creative and wear the same piece, multiple ways. In my opinion, style isn't about having the most expensive designer clothing – it's all about how you put it together. Take the time to dig through the racks at thrift and vintage stores, you can really find some gems for next to nothing!
CF: What are your favorite pieces in your wardrobe?
LE: I have this great vintage lace dress that I found at the Goodwill a few years back. I shortened it and it makes for the perfect cocktail ensemble!
Another is a vintage handbag from my grandmother. She has the best style, I love every piece she has given me over the years (the bag and some super cute Ferragamo shoes are probably my favorite! And the jewelry, of course).
My friend Willis also makes the most amazing dresses. He has given me a few and I treasure them so much. The things I own that have a story are definitely the most special to me.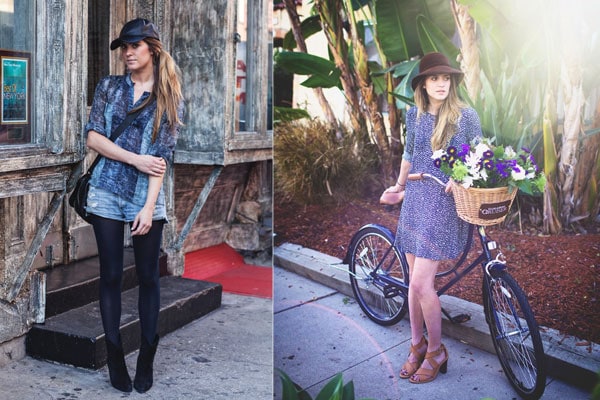 Photos Courtesy of Laura Ellner
CF: Who/what inspires you most?
LE: Definitely my family. My mom, dad, brother and sister all inspire me in different ways. They are so incredibly supportive of everything I do, I feel very lucky!
Additionally, I have become very close friends with a handful of fashion bloggers over the years who are constantly inspiring me. Not only with their great style but with their creativity, entrepreneurship, and general awesomeness.
NYC is also an incredibly inspiring place to live. There is a crazy energy I feel every time I walk out the door and people are so creative and non-judgmental. I truly believe that you can be whoever you want here as long as you work hard and are good to others!
CF: Any advice for new bloggers or college students starting a blog?
LE: Have fun with it! Make sure you are starting your blog for the right reasons (i.e. because you are inspired or want to use it to advance professionally, not because you want "free stuff"). Don't give up if it doesn't take off right away – it is a process! Don't obsess over traffic and/or followers, just focus on creating something you are proud of, that expresses who you are and what you love. Network! Make friends. Enjoy yourself.
CF: What's writing a blog really like? Could you describe a typical day?
LE: I don't blog everyday, but the process never stops. I am very active on social media… Instagram is probably the most important for me right now, so I am constantly looking for a great photo opp while on the go!
I work with a number of photographers and collaborate with lots of brands, so managing these professional relationships is very important to me. Much of my day is spent answering emails, going to meetings, visiting showrooms, and attending previews and events!
Aside from the blog, I spend the majority of my time doing consulting. Which, while unrelated, I could have never been able to do this early on in my career without the connections I am very thankful to have made through my blog and the 5 years I spent working full-time!
Your Thoughts?
Do you read OnTheRacks? Which bloggers inspire you? Who should I interview next? Let me know in the comments section!