This post may contain affiliate links, which means we may receive a commission if you purchase through our links. Please
read our full disclosure here
.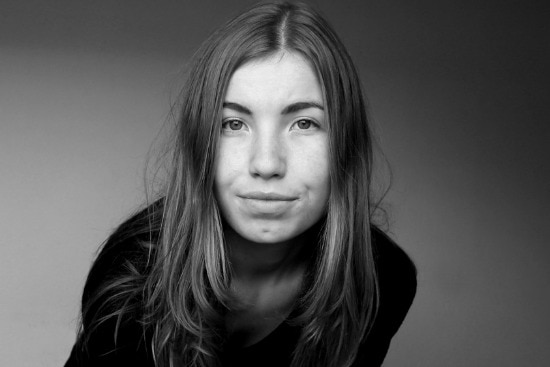 Photo Credit: Judith van den Hoek
Chances are, you probably know Judith van den Hoek's work, you just don't know her. The Netherlands-based fashion illustrator has an incredible portfolio: Jason Wu for Target's whimsical cats, Charles Heidsieck's pretty pink packaging, gorgeous sketches in Dutch Vogue — they're all hers. And she's just as sweet as she is talented!
Here, find out about what it's like to study in Amsterdam, how she got her start at Dutch magazines, and, of course, what it's really like to work for Dutch Vogue.
The Interview:
College Fashion: Did you go to college? If you so, what did you study? What was your college experience like?
Judith van den Hoek: I did. I went to Grafisch Lyceum Rotterdam. I studied graphic media design. But always adored drawing. So whenever I could, I would draw. I loved going to college! It's like you share the same passion with all these people at the same school. I had a great time!
CF: What was your style like in college? How would you say it's changed?
JVDH: I was really insecure about my work. And when I look back at those drawings I made back then, I think: "Wow!! That's ugly!" I really can see that my style has evolved and has improved the last couple of years.
CF:Did you have any internships or jobs in college? What were they like?
JVDH: Yes. I had internships at Robert Hengeveld & Annelies Viegers. Robert Hengeveld was art director for the Dutch ELLE for over a decade. Annelies Viegers was model for a long time and traveled all over the world and has seen a lot of spaces and places. Now she's an artist/painter. A very good one too!
So I could really learn a lot from both of them. Robert Hengeveld saw I had talent and he was the one that said to me I should do something with it. So, I e-mailed some Dutch magazines if I could make illustrations for them sometime. And that's how it all kind of started.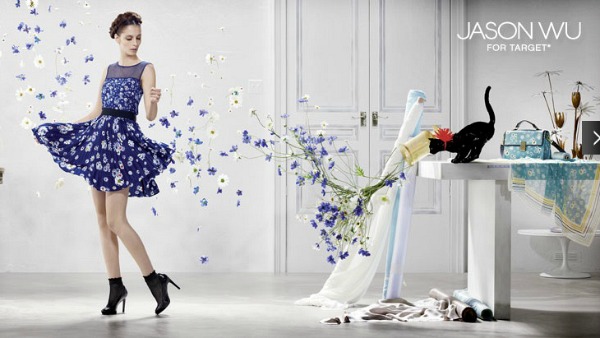 Photo Credit: Judith van den Hoek
CF: What's your favorite part of your job?
JVDH: To see the final result. Like the project I did for Jason Wu. We were busy to create this for a couple of months. So after hard work and then finally see your own work pop up on billboards and TV etc…WOW!
CF: How did you get your start in the fashion industry?
JVDH: My first job after I graduated was in a clothing store. I had some small illustration jobs, but couldn't make a living out of it. To be precise, I worked there for a week: The next week, I got an e-mail from New York for the Jason Wu for Target job.
After that huge job, I had the chance to freelance. My dream was coming true!
CF: What's your least favorite part of your job?
JVDH: Sometimes you have to wait a long time for jobs to come along. Also, you don't have a fixed income. You have to be able to deal with the stress that comes with it.
CF: What's been a standout/favorite moment of your career? Is there a project you're particularly proud of?
JVDH:Jason Wu for Target, working for the Dutch Vogue (a dream of mine for as long as I can remember, I only never thought it would come true!!) and Charles Heidsieck. These were/are the biggest projects I worked on. And I learned so much from them.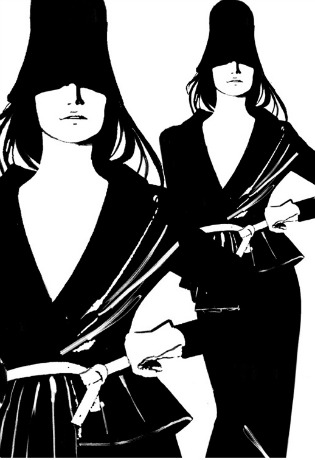 Image Credit: Judith van den Hoek
CF: What's a typical day like for you?
JVDH: That depends. sometimes I got such an hectic day that I barely have time to eat. I have to [get] up really early and go to bed in the night. Other days it's really quiet.
A new project is very exciting, but also very nerve-wracking. When I get a job, the first thing I do is bounce through my room in happiness. This takes a few minutes. After that, all these questions pop into my head, like: "Will these illustrations be good enough? What if they don't like me or my work?"
Then, I start the process by sketching, sketching, and sketching—sketching until the client see something that he or she likes. Then, I work on finalizing the idea.
For Dutch Vogue, I just draw what I like. Up until now, they've always been happy with it 🙂
CF: What's your favorite piece in your closet?
JVDH: Now: my Isabel Marant shoes. I love Isabel Marant!
CF: What advice would you give to a College Fashion reader that wants your job?
JVDH: The most important thing to have: passion! If you really love something and believe in it (sounds cliché but it really is [true]!!), it can take you places you never thought you would go. Look at me. I can now say: I work for Vogue! I still have to pinch myself sometimes to see if I'm not dreaming. Also, I have a big, BIG passion for drawing. I could draw every day. I never get bored of it. I've been drawing since I was little!
Your thoughts?
Does Judith's story inspire you? Are you interested in pursuing a career in fashion illustration? Which industry insider do you want to hear from? Tell me in the comments section!