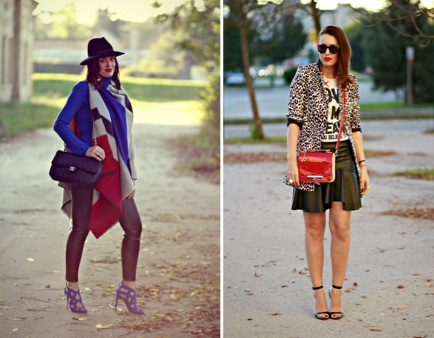 Photos Courtesy of Claudine Ro
Claudine Ro makes pulling off editorial-worthy photo shoots seem effortless. The Slovanian blogger may look like she just stepped out of a magazine, but she's just as down to earth as she is stylish. (Sidenote: is there anyone more real than a blogger who admits she just wants more Insta likes/comments? No. There is not.)
Here, Claudine shares how her mother's death inspired her to pursue her dreams, the accessories that kick your wardrobe up a notch, and her photography tips for making your blog look more professional:
The Interview:
College Fashion: Tell us a little bit about yourself.
Claudine Ro: I'm from Slovenia! I have a master's degree in law and work as a lawyer. When I was a very young girl, I lived in Munich (Germany), where I attended a makeup artist school. So, I'm also a makeup artist and beautician. I also worked as a DJ in a club in my hometown. 🙂 I also lived in Switzerland for a little while!
Blogging is my hobby at the moment, but I wish it were my full time job :). I like to travel and go to the gallery. My favorite painter is Rene Magritte. As a little girl I always played theater at home and was the perfect Charlie Chaplin 😉 So, if I was born in America… I never would have been a lawyer! 🙂 My zodiac sign is Sagittarius.
CF: How would you define your style?
CR: I wear everything – I'm a chameleon! I often buy clothing in the men's section. I spend most of my money on handbags and accessories, but less for clothes.
CF: How did you find your style?
CR: I like everything, and I'm still figuring it out!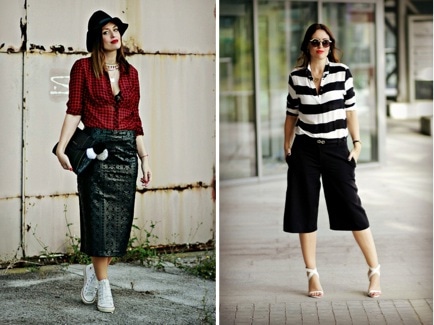 Photos Courtesy of Claudine Ro
CF: What inspired you to start a style blog? What motivates you?
CR: I started blogging months after my mother's death – during one of the toughest periods in my life. Maybe she directed/me inspired me to start blogging. She adored art, photography, ballet, theater, and also painted and enjoyed photography.
CF: Did you go to college? If so, where did you go to school and what did you study? What was your college experience like?
CR: I graduated from the University of Maribor [in] Slovenia with a degree in Business Criminal Law.
CF: Where do you like to shop?
CR: Zara and River Island are the best!
CF: What advice do you have for being stylish on a college budget?
CR: I'm always on a college budget 🙂 Buy quality (wool, leather, silk) ON SALE. Invest in a good cut, material and eternal classics (jeans, black, wool coats and leather jackets). Shop during sales! Hats, caps and scarves are relatively inexpensive and work wonders.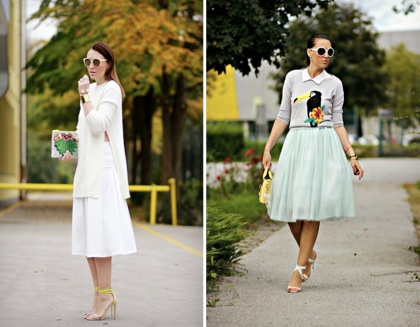 Photos Courtesy of Claudine Ro
CF: What are your favorite pieces in your wardrobe?
CR: Maybe my leather pants – I would wear them every single day, if I could! They're the new jeans!
CF: Who/what inspires you most?
CR: Old divas and actors from the '60s such a Audrey Hepburn, Romy Schneider, Grace Kelly… film costume design is still one of my biggest inspirations!
CF: Any advice for new bloggers or college students starting a blog?
CR: Be yourself and have good photography! I never follow blogs with bad photos – don't shoot with automatic settings!
CF: What's writing a blog really like? Could you describe a typical day?
CR: During the day I'm in my job – every day. At night, it's time to shoot some pictures, to work on the computer (yes, unfortunately, with a blog is a lot of work and that never ends!) or to go for a walk in nature. On the weekends, I spend time with my family and in nature.
I set high expectations for myself with each post I write – especially to get lots of comments. But unfortunately: I'm a blogger with lots of followers and few commenters!
Your Thoughts?
Does Claudine's story inspire you? Who should I interview next? Tell me in the comments section!