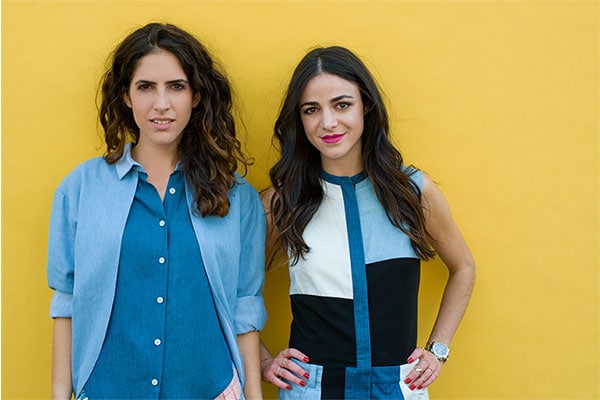 Photo Courtesy of Sari Azout
BFFs Sari Azout and Sari Bibliowicz have been sharing clothes ever since they can remember. Their experience closet-swapping inspired them to create Bib + Tuck, a members-only site for creative types, like bloggers, stylists, and editors, to swap their favorite pieces! (Note: If I have virtually no power in the fashion world and still got an invite, you can, too!)
This week, Sari Azout shares how she switched her career from finance to fashion, her best tips for prioritizing, and why working in fashion is about more than just a pretty picture.
The Interview:
College Fashion: Did you go to college? If so, where did you go and what did you study? What was your college experience like?
Sari Azout: I went to Brown and I studied Sociology and Economics. My college experience was about exploring many interests, from literature to computer science to international relations. It's ok to not have laser focus while in school.
CF: What was your sense of style like in college? How would you say it's changed?
SA: College was all about comfort. When you're walking to class and spending so much time in the library, you want to make sure you're comfortable, but you also want to make sure you don't look like you just rolled out of bed. Boyfriend jeans, Superga sneakers or combat boots and a leather jacket was and still is my go-to look.
CF: Did you have any jobs or internships in college? What were they like?
SA: They were intense! I worked in investment banking and on a trading floor. It doesn't get more corporate than that. But I'm thankful because they gave me a lot of discipline.
CF: How did you get your start working in the fashion industry?
SA: I never worked in fashion before starting Bib + Tuck. I'm grateful that I brought with me a unique set of experiences outside of the industry and was able to apply them and think outside the box. It's not an easy industry to break into, but if you hustle and show up, you'll start to meet the right people. It takes time.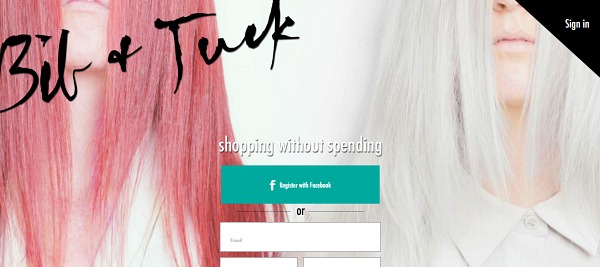 Photo Credit: Screenshot
CF: What's your favorite part of your job?
SA: I love that we are working in an industry that is ripe for disruption. I love that I can use both sides of my brain – one second I'm thinking about a creative marketing initiative or curating a lookbook, another second I'm looking at data analytics and financial projections.
CF: What's your least favorite part of your job?
SA: They say good things come to those who wait, and I'm fairly impatient, so I guess waiting is what I like the least. You wait for people to answer your emails, you wait for features you dream of to be ready, you wait for meetings to happen. You just wait a lot.
CF: What's been a standout/favorite moment from your career?
SA: Being named by Business Insider as one of the 50 companies transforming retail was definitely a high point.
CF: What's a typical day like for you?
SA: No day is ever the same, but it usually starts with an early morning yoga class and ends with a work-related dinner. The in-between includes coffee, a plethora of emails, checking Google analytics, product development meetings, brainstorming, and more.
CF: What's your favorite piece in your closet?
SA: High-waisted vintage Valentino black trousers that my mother-in-law gave me.
CF: What advice would you give to a College Fashion reader that wants your job?
SA: I would say the most valuable piece of advice would be to replace "I don't have time" with "This isn't a priority." If you do that, you'll start to find time for a lot of things that will jumpstart your career. I would also say don't fear rejection. Anyone that ever did anything worth talking about failed multiple times. Prepare to fail. Be action driven, figure out what you want to fight for, break it down into actionable steps, and start to execute your plan.
Your Thoughts?
Are you a member of Bib + Tuck? Does Sari's story inspire you? Who should I interview next? Tell me in the comments section!