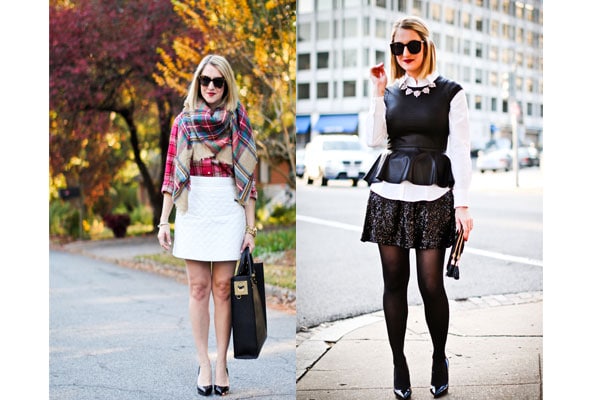 Photos courtesy of Lacey Maffettone
When you think of fashion capitals, New York, Paris, and Milan probably come to mind. Lacey Maffettone's A Lacey Perspective is proof that our Nation's Capital could rival the world's most fashionable cities any day. We can't get enough of Lacey's sunglasses-and-lipstick signature—or her adorable pug often featured on her Instagram feed!
Here, Lacey spills about what it's like to pursue a political career< in DC, how she turned her blog into a business, and how she helps new bloggers find their way.
The Interview:
College Fashion: Tell us a little bit about yourself.
Lacey Maffettone: I am a politico by day and a fashion blogger/stylist/online brand consultant/CapFABB Co-Founder by night. I love a good pair of pumps, Prosecco, my pug Lucy and my husband (we met in college!).
CF: How would you define your style?
LM: Feminine with a twist.
CF: How did you find your style?
My blog helped me find my style mostly! Having to look at yourself each day and see what is flattering, and what is not, has been a major help with my style discovery.
CF: What inspired you to start a style blog? What motivates you?
LM: I started ALP because I was mortified by what I was seeing walking down the streets of Washington, DC. For a city that is [among] the most powerful in the world, women really don't seem to focus on their image they are portraying. I wanted to help inspire those women to enjoy getting dressed in the morning and just have fun with it! Thinking about my readers is what motivates me.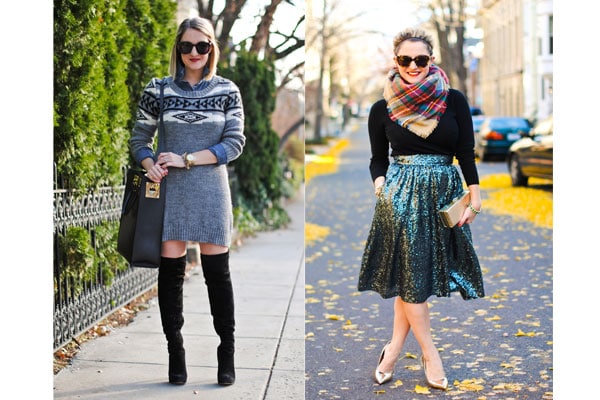 Photos Courtesy of Lacey Maffettone
CF: Did you go to college? If so, where did you go and what did you study? What was your college experience like?
LM: I went to Florida State University and studied Political Science and Communications. I was "that girl"…very involved. I was in a sorority (Delta Zeta), Student Government, Relay for Life, Dance Marathon and list goes on.
CF: Where do you like to shop?
LM: Mostly online. Topshop, ASOS, Net-a-Porter, and Zara.
CF: What advice do you have for being stylish on a college budget?
LM: Invest in pieces that will last and for the trendy pieces don't waste your money. Try Forever 21 or H&M for those trendy pieces.
CF: What are your favorite pieces in your wardrobe?
LM: My Louboutins (best investment purchase I have made to date), Sophie Hulme tote, and Paige Denim jeans.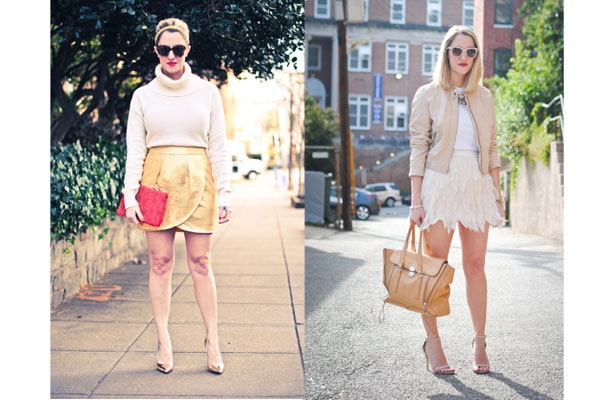 Photos Courtesy of Lacey Maffettone
CF: Who/what inspires you?
LM: Street style is where I get most of my inspiration, but I also am constantly inspired by my fellow fashion bloggers.
CF: What advice do you have for new bloggers or college students starting a blog?
LM: Treat your blog like a business from day one if that is what you want it to become, and ask for help! I have started consulting for newer bloggers (and rebranding for those already deep in their blogging) and have had such a blast helping talented people find their voices.
CF: What's writing a blog really like? Could you describe a typical day?
LM: Oh wow. My normal day is pretty chaotic for most. By day I consult with political candidates on their online advertising strategy. By night (and weekend) I work on the blog. That normally consists of photo editing, writing content, responding to a never ending list of emails from sponsors and working with clients (whether it is styling or blog branding).
Your thoughts?
Does Lacey's story inspire you? Which blogger do you want me to interview next? What are your favorite fashion blogs? Tell me in the comments section!