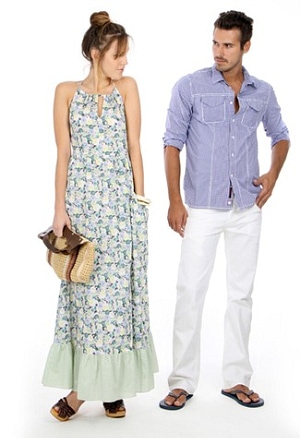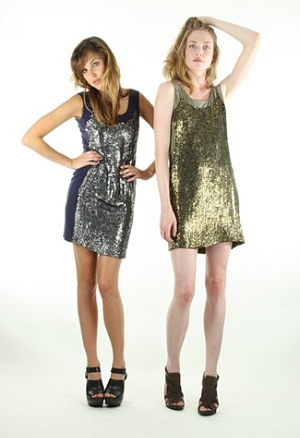 WWD is reporting that British retailer French Connection will be collaborating with Sears to create an exclusive clothing and accessories line.
The line– named UK Style for French Connection— will debut in Sears stores and online starting in March 2011. UK Style will feature both men's and women's collections and include swimwear, shoes, jewelry and other accessories.
According to WWD, the line will carry key pieces French Connection is known for, including "tuxedo jackets, cropped floral leggings, striped tanks, animal prints and sequined tops" and most pieces should cost between $10 and $50. The company also released two photos of the UK Style line, which you can check out above.
John Goodman, the executive vice president of apparel and home for Sears, discussed the store's decision to collaborate with French Connection:
This is definitely a move signifying we are serious about apparel. We really looked at what French Connection has represented for 40 years, and liked a lot of the styling and where the brand is headed. We thought it would be a good fit. We want to start gaining some consideration among young people.
Thoughts?
What do you think of this collaboration? What do you think of the line so far? Will you check out UK Style when it hits stores? How do you feel about shopping at Sears? Will this line make you more likely to consider shopping there? Be sure to leave a comment and let us know what you think!