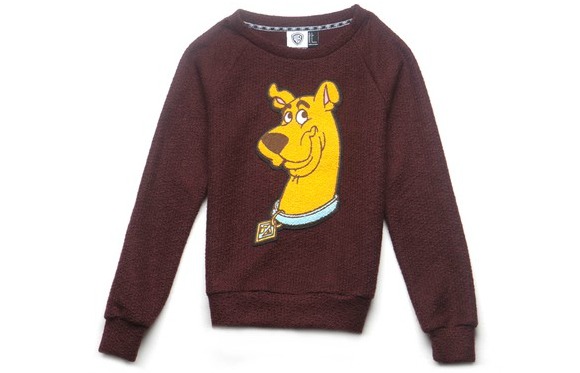 Photo Courtesy of Forever 21
I've always has a soft spot for Scooby-Doo, so I was admittedly excited when I heard that Forever 21 was going to start selling items adorned with the lovable Great Dane. In fact, Forever 21 is going to launch a collection featuring a bunch of Warner Bros. cartoon characters.
According to WWD, Forever 21 and Warner Bros. have collaborated on a 44-piece "unisex" collection that includes everything from sweaters and crop tops to socks and loungewear. Aside from Scooby, the cartoon-inspired collection will feature the Looney Tunes (Bugs Bunnny, Tweety Bird, etc.), The Flintstones, and The Jetsons.
The line comes in both adult and children's sizes, with prices ranging from $3.80 to $32.90. The entire collection will be available online and in stores on November 28.
Want to see what some of the other items look like? Check out the video below, courtesy of Forever 21:
https://www.youtube.com/watch?v=LyKcWc9obJ4
Your thoughts?
What do you think of this collaboration? Are you feeling nostalgic or is it too childish for your closet? Would you buy anything from this collection? Tell us what you're thinking by leaving a comment.