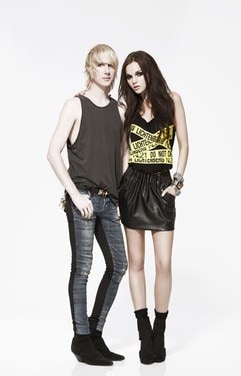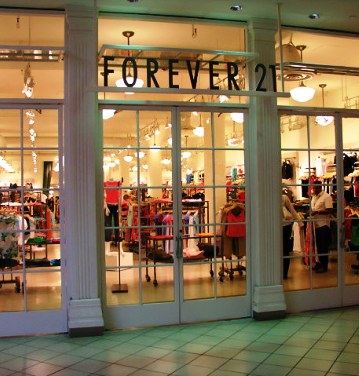 Although it is a store that is often accused of copyingdesigns, Forever 21 will soon be launching its first-ever designer collaboration, taking cues from stores like H&M and Target.
According to WWD, the collection, designed by LA-based celebrity favorite Brian Lichtenberg, will be available starting August 13.
Lichtenberg is known for his edgy designs, most often seen on red carpets and in music videos. You're probably familiar with one of his most famous designs: Lady Gaga's caution-tape outfit, from the "Telephone" music video.
He will be recreating Gaga's look in his Forever 21 collection, with a tank top criss-crossed with caution-tape (which you can check out in the picture above). The collection will be available in 200 Forever 21 stores and will include a total of nine women's and three men's pieces, all priced under $15.
Lichtenberg said he designed the collection with style and a budget in mind:
"It is going to be for the customer that is younger and has seen my work on celebrities and musicians, but doesn't have the money to plunk down for my main line. This is definitely going to be a great opportunity to be on a more global scale."
So, what do you think?
What are your thoughts on this collaboration? Would you be interested in buying any pieces? Do you think designer collaborations are a good direction for Forever 21 to go in? This may be the first of many Forever 21 designer collaborations, so who else would you want to see design a collection for F21? Be sure to leave a comment and let us know your thoughts!