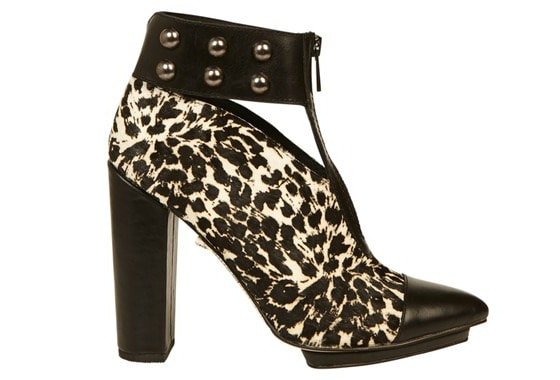 Photo Courtesy of Forever 21
Fast-fashion retailer Forever 21 is known for their budget-conscious clothes, shoes, and accessories, but are now expanding their range with a premium collection of footwear.
The collection includes 10 styles, made from leather, that feature trendy details like cut-outs, gold hardware, and metallic hues. Prices will range from $49 to $79.
Linda Chang, GMM for Forever 21, spoke to WWD about the collection:
"Building on our past successful launches, we hope our premium shoe line will sustain momentum by introducing new products that fit our customers' lifestyles. The breadth of this line extends beyond what most of our consumers believe is the Forever 21 brand. Our new shoe collection allows us to offer premium items that complement our apparel categories, both reaching our current customers as well as attracting new ones."
F21's premium shoe collection is currently available online and at LA-based Forever 21 locations, and will be available in stores throughout the United States by January 10.
Your thoughts?
What do you think of Forever 21 launching a premium line? Do you like the company's decision to move in this direction? Would you buy shoes from this collection? Remember to leave a comment below and tell us what you think!