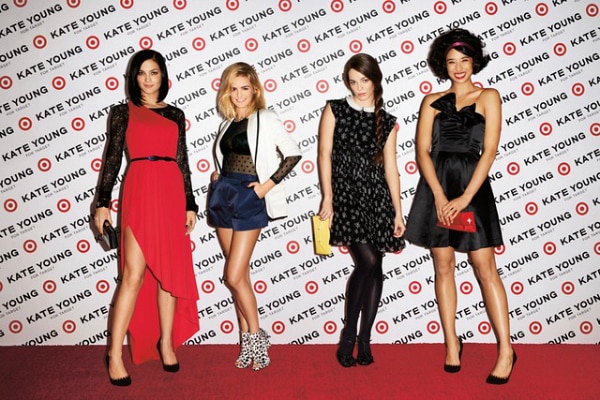 A preview of Kate Young for Target |Photo Courtesy of WWD
For their latest fashion collaboration, Target is teaming up with celebrity stylist Kate Young to create a collection of semiformal and formal wear.
According to WWD, Young — whose clients include Natalie Portman and Michelle Williams — has worked as a stylist with Target for over a decade. However, this collaboration marks the first time the retailer has teamed up with a stylist for a limited-edition collection.
Kate Young for Target will include women's apparel as well as jewelry, handbags and shoes. The 30-piece collection will be available online and at all Target stores starting April 14. Prices range from $29.99 to $89.99 for apparel and $14.99 to $49.99 for accessories.
Your thoughts?
What do you think of this collaboration? Do you like the idea of Target teaming up with a stylist? What do you think of the looks pictured above? Will you be checking out this collection after it launches? As always, be sure to tell us what you think by leaving a comment below!