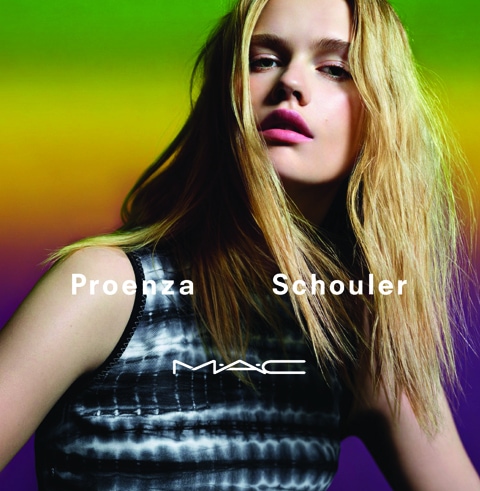 Photo courtesy of MAC
Last fall, we told you that Proenza Schouler would be collaborating with MAC, and now we have images of the limited-edition collection.
The 15-piece collection includes everything from lipstick to ombre blush, with prices ranging from $17.50 to $38.50. The line launches online on April 21, and will be available in stores from April 24 through May 22.
Want to see what the makeup looks like before it hits stores? Here are photos of the entire collection, courtesy of MAC: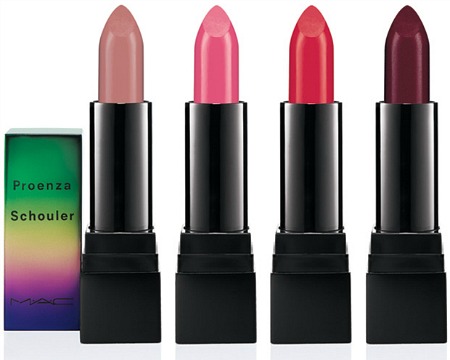 Lipsticks in Woodrose, Pinkfringe, Mangrove, Primrose – $22 each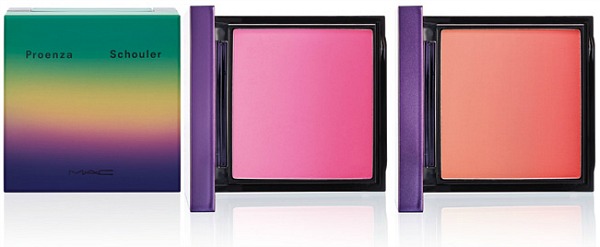 Ombre Blushes in Sunset Beach and Ocean City – $30 each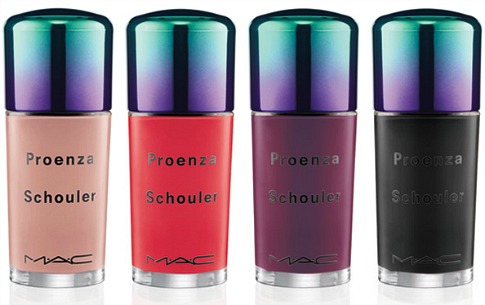 Nail Laquers in Thimbleweed, Bougainvillea, Dayflower, Nocturnelle – $17.50 each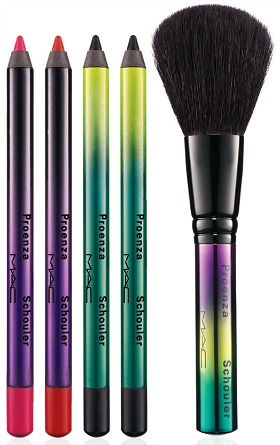 Pro Longwear Lip Pencils in Dynamo and High Energy – $21 each | Pro Longwear Eye Liners in Black Ice and Rich Experience – $21 each | 129SE Powder/Blush Brush – $38.50
Your thoguhts?
What do you think of this collection? Do you normally buy MAC makeup? Are you a fan of Proenza Schouler? Will you be buying any of these products? As always, leave a comment below and tell us your thoughts!