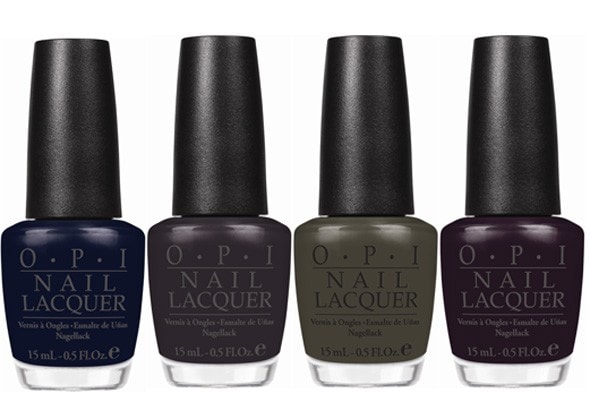 L to R: Road House Blues, I Brake for Manicures, Uh-oh Roll Down the Window, Honk If You Love OPI.
Even though it's not even summer, beauty company OPI has released info on their upcoming fall nail polish collection. The collection — called "Touring America" — features colors inspired by cities across the United States.
OPI's executive VP and artistic director, Suzi Weiss-Fischmann, described the inspiration behind the collection:
"My recent road trip across the country sparked the creation of the Touring America Collection. This collection will take women around the world on the ultimate tour across the USA, with stops in Baltimore, Clarksdale, Hollywood, Jackson Hole, Memphis, Milwaukee, New Orleans, New York City, Philadelphia, Seattle, St. Louis, and Tucson."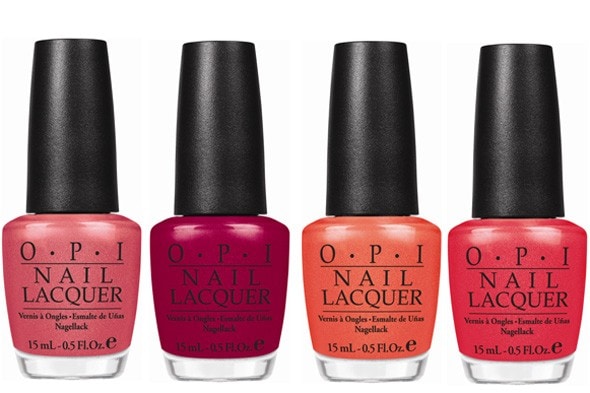 L to R: My Address is "Hollywood," Color to Dine For, Are We There Yet?, I Eat Mainley Lobsters.
The collection will include twelve eclectic colors, like trendy grays, fall-appropriate dark shades and bright reds and oranges. As with all OPI polishes, each one has a clever name that relates to road trip or a popular spot in the United States.
The "Touring America" collection will be available starting on August 3rd at OPI retailers nationwide for $8.50 each.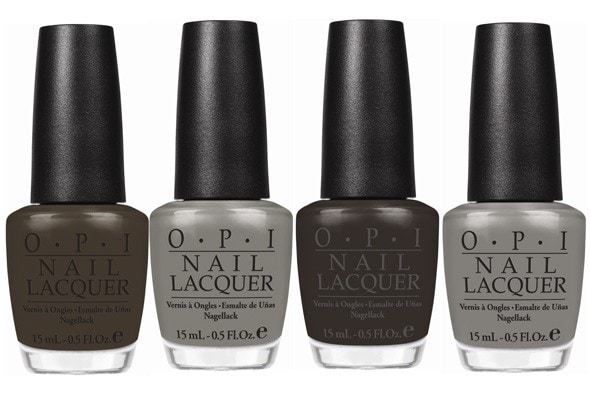 L to R: A-Taupe the Space Needle, Suzi Takes the Wheel, Get in the Expresso Lane, French Quarter for Your Thoughts.
*All photos courtesy of OPI
Thoughts?
What do you think of this collection? Do you like the colors? Which one is your favorite? Be sure to leave a comment and let us know your thoughts!