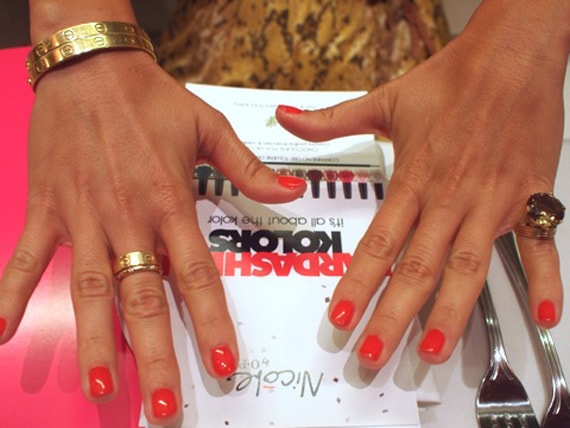 Love 'em or hate 'em, you have to admit that the Kardashians are a branding powerhouse, with dozens of collaborations and collections donning the Kardashian name. So, it's no surprise that the reality TV family has teamed up with Nicole by OPI to create a limited-edition nail polish collection.
Called Kardashian Kolors — yep, with a "K" — the collection will include 14 shades, each named after a member of the Kardashian/Jenner clan. Polishes are set to retail for $8 apiece and will be available in stores for the 2011 holiday season.
Want to see what the colors will look like? Here's the full collection, courtesy of Nicole by OPI via StyleList: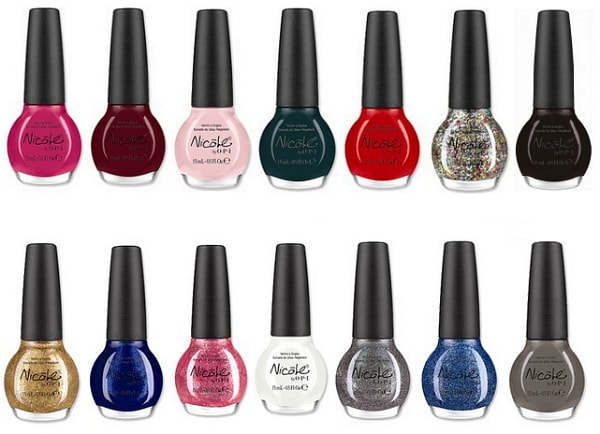 Top row: All Kendall-ed Up, Sealed with a Kris, Kim-pletely in Love, Khloé Had a Little Lam-Lam, Kourt is Red-y for a Pedi, Rainbow in the S-Kylie, Hard Kourt Fashionista
Bottom row: Disco Dolls, Listen to your Momager!, Wear Something Spar-Kylie, It's All About the Glam, Follow Me on Glitter, Kendall on the Katwalk, My Empire…My Rules
What do you think?
Are you a fan of the Kardashians? Which color is your favorite? What do you think of the polish names– cute or corny? Let us know your thoughts by leaving a comment below!