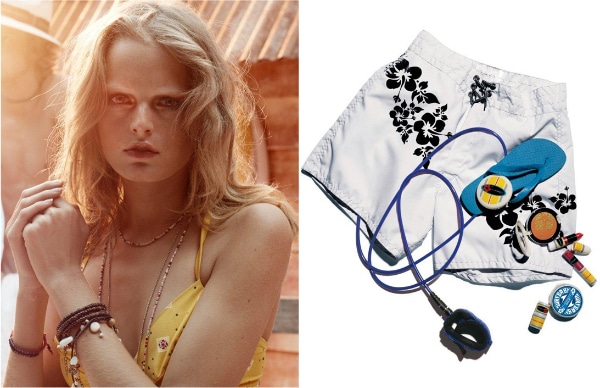 MAC Cosmetics recently announced an upcoming makeup collection for summer called Surf Baby, which will be inspired by – you guessed it – all things surf-related.
This makeup collection definitely has a beach-chic vibe with lots of colors and products inspired by summer. Even the packaging has a sort of retro-tropical feel.
The Surf Baby Collection will launch on May 26th in stores and online and products will be priced between $13.50 and $18.50. The collection will include everything from lipsticks and lipglasses to blush and bronzer.
Want to see what the makeup will look like? Here are just a few of the products that will be included in the collection, which were originally blogged by Temptalia.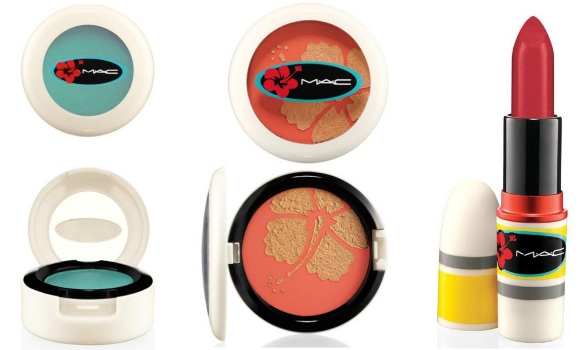 L to R: Surf U.S.A. Eyeshadow, My Paradise Blush, Hibiscus Lipstick
Thoughts?
What do you think of this collection? Would you buy any of these products? Do you like the packaging? Be sure to leave a comment and let us know what you think!