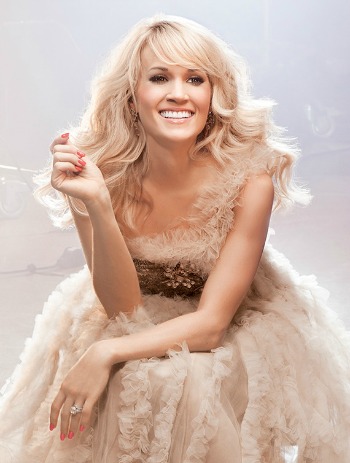 Photo Courtesy of Nicole by OPI
Nicole by OPI is kicking off 2014 by partnering with Carrie Underwood to launch a brand new nail polish collection inspired by the award-winning singer.
Suzi Weiss-Fischmann, Nicole by OPI's Executive VP and Artistic Director, explained the inspiration behind the collection:
"In working closely with Carrie, we came up with 14 nail lacquers that truly encapsulate her soulful spirit and showcase different facets of her personality – from softer pastels and dark sultry shades to playful glitters."
These limited-edition polishes are priced at $7.99 eachand will be available at Nicole by OPI retailers starting next month.
Want to see what the collection looks like? Here's all 14 polishes, courtesy of Nicole by OPI: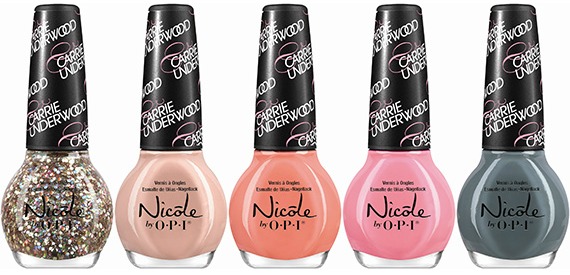 L to R: Lips are Dripping Honey, Southern Charm, Sweet Daisy, Carnival Cotton Candy, Goodbye Shoes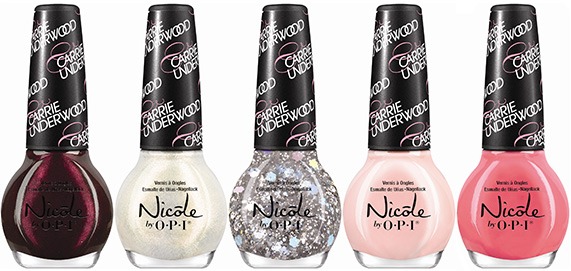 L to R: Backstage Pass, Sing You Like a Bee, Party Bus, Love My Pups, Color Me Country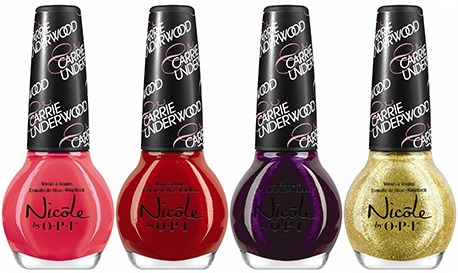 L to R: Some Hearts, American as Apple Pie, Fisher Queen, Carrie'd Away
Your thoughts?
What do you think of this collaboration? Are you a fan of Carrie Underwood? Do you like any of these polishes? Will you be checking out this nail polish collection? As always, remember to leave a comment and tell us your thoughts!