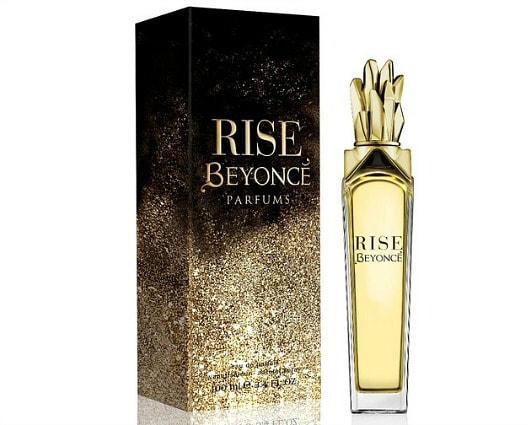 Not only is Beyoncébreaking records left and right with her new self-titled album, but she's also getting ready for another launch: she will be releasing her third fragrance, called Rise, this February.
According to WWD, Rise was influenced by a poem written by one of Beyoncé's favorite poets, Maya Angelou. The scent includes a main note of gold symphony orchid, as well as hints of jasmine, apricot, musk and iced basil sorbet.
The perfume will be available in four sizes, priced between $19.99 and $59. In addition, the Rise line will include a body lotion for $24 and a shower gel for $22.
Your thoughts?
What do you think of this fragrance? Do you own any of Beyoncé's other perfumes? Would you want to try this one out? As always, let us know your thoughts by leaving a comment below!