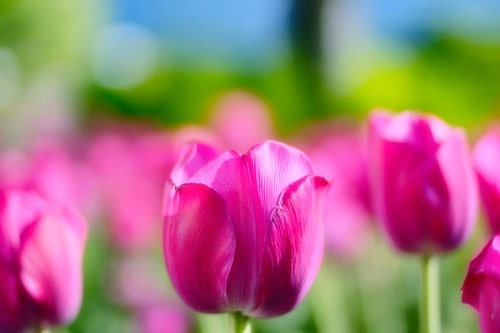 Photo by Annia316.
It's been a little quiet around here lately, and don't think I haven't noticed.
Thought I'd update you guys on what's going on with me – it's exam week and I'm inundated with papers and projects, most of which are due tomorrow. I'm sure all of you know how that is! So that's why I haven't been able to update here lately. Also if you've sent me an email and are still waiting to hear back, my apologies! But I'll get to all of your emails by the end of this week, and I have some great posts planned for this weekend too.
In other news, I wanted to remind you all that today is your last chance to enter the $250 Avelle Gift Card Giveaway! The comments section will close at midnight Eastern time tonight, so make sure to get your entries in by then for a chance to win. A winner will be announced tomorrow – will it be you?
Updates here will resume ASAP! Until then, here are some fashion articles to tide you over:

FabSugar gives us a look inside Miss Sixty's Spring/Summer '09 Lookbook.

Anna Sui is releasing a collection for Target! Even better? It's based on the four main Gossip Girl ladies – Blair, Serena, Jenny, and Vanessa. Sounds pretty great if you ask me.

Stumped for what to wear your exams? Casey of Teen Fashionista models a cute finals week outfit.

WhoWhatWear Daily did a great piece on 90's Fashion. Tacky? Maybe. But fabulous? Oh yes.

Fashion + ipod playlist inspiration courtesy of Raych at That's Chic.

A great post on the rules for wearing Ugg boots by the always fabulous Gala Darling.

Published a few weeks ago, but still great – Questions Answered: Missbehave x2 + More! – former Vogue intern & style blogger Jazzi McGilbert talks fashion internships, living in NYC, and how working in fashion isn't what the Devil Wears Prada makes it out to be.

A little summer fashion inspiration: Roxy Ads – don't they make you wish you were a surfer girl?
See you all in a few days, and good luck with your exams if you're taking them now!