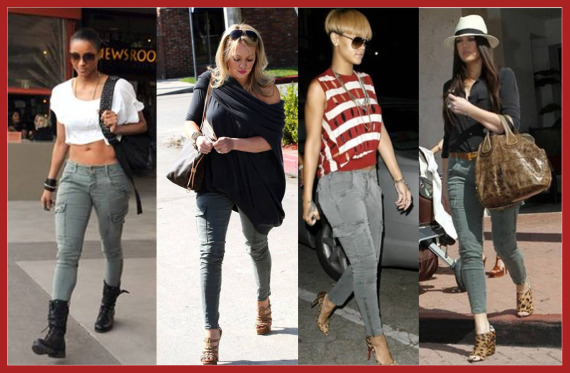 Celebrities wearing the J Brand Houlihan cargo pant- Ciara, Hilary Duff, Rihanna, and Khloe Kardashian Odom. Photo Credits: 1, 2, 3, 4.
A company known for its great-fitting jeans has created the latest fad in cargo pants. Thanks in part to the military style trend, fashionistas from Hollywood to NYC have been sporting the ultra-popular J Brand Houlihan pant which combines the rugged look of cargos with the fit of a skinny jean.
According to The New York Times, J Brand has sold over 75,000 pairs of the pants since January and has another 40,000 pairs on backorder. Priced at $230 a pop, these pants are the perfect accessory for the rich and famous; everyone from Rihanna to Jessica Alba has been spotted in a pair.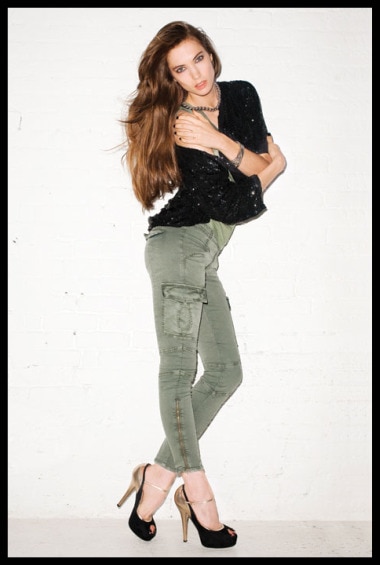 Photo: J Brand
Get the J Brand Look for Less
If you'd like to get the J Brand look for yourself without breaking the bank, here are some less expensive cargos with the same style and fit as the Houlihan: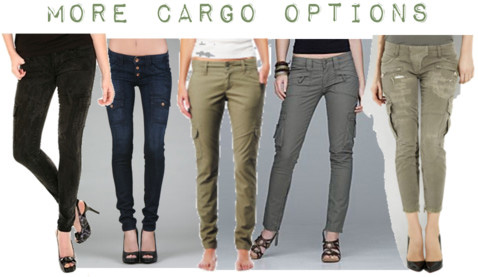 Product Information: Hot Topic, Couture Candy, Lucky Brand, Dillards, Balmain (Oops. Well, a girl can dream!)
What do you think?
Are you eager to get your hands on your own pair of Houlihans? Do you think cargos should stay slouchy, or that it was about time they got a skinny upgrade? Do you think this trend will last? Let us know with a comment!