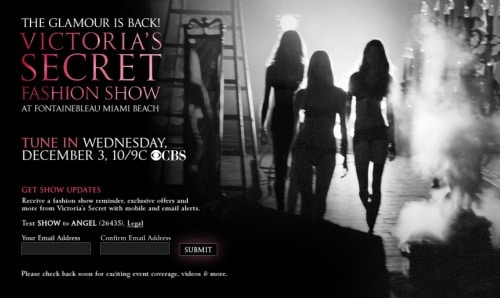 I'm thrilled to announce that College Fashion will be reporting live from this year's Victoria's Secret Fashion Show!
The show won't air on TV until December 3, but the taping is going to be held at a fabulous hotel in Miami Beach on Saturday night, and I will be there to give you guys all the details before the show airs.
What celebrities showed up to watch the show? What models walked the runway? Who's performing? And maybe most importantly.. what is everyone wearing? These questions and more will be answered on Saturday night, when I'll be posting updates from the show!
Be sure to leave a comment and let me know what you'd like to see here on Saturday – would you be interested in live updates from Twitter or here on the site? What are you most interested in hearing about? Anything I should focus on?
Let me know what you want to see and I'll try my best to make sure you guys get access to everything! Hope you guys are as excited as I am!