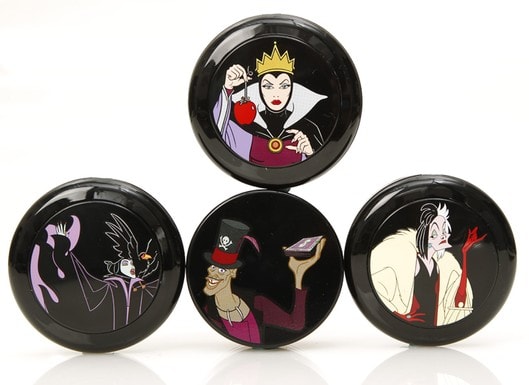 MAC will soon be taking a villainous turn by collaborating with Disney to create a new collection inspired by some of its biggest scoundrels .
According to WWD, the cosmetics collection– called Venomous Villains– will be available starting Sept. 30 and will include a total of 40 bold hues priced between $12- $29.50.
When asked why they chose to create a collection inspired by villains, Jennifer Balbier, vice president of product development for MAC, said that:
"It's great to be sweet and kind, of course, but everybody wants to take a bite of forbidden fruit from time to time."
The collection will be divided into four lineups, each inspired by a different villain: the Evil Queen from Snow White, Sleeping Beauty's Maleficent and Cruella De Vil of 101 Dalmatians. The only male in the lineup is Dr. Facilier from Disney's most recent animated movie, The Princess and the Frog.
According to Johanna Mooney, beauty director for Disney Consumer Products, the line will be a fresh approach to makeup collections:
"In beauty, women look for fantasy and transformation. When you go to a makeup counter, you want to express an attitude — what we're finding is the Disney characters are great mediums to tell those stories. I think it's a little unexpected when people see Disney playing in adult beauty, but as adults, we relate to the classic stories on new levels."
What do you think?
Do you like this collaboration? What do you think of the villains they chose? Would you be interested in buying some makeup from the collection? Be sure to leave a comment and let us know your thoughts!