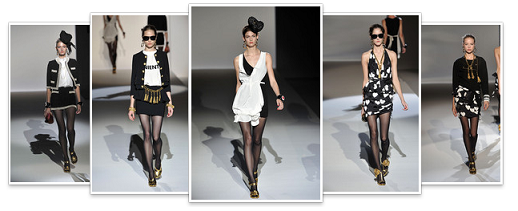 Photo Credit: 1
What makes a good fashion designer? Is it originality, practicality, confidence, sense of style, or a combination of all those things? Furthermore, who is to say which designer is best, if every critic is entitled to their own opinion? It's a matter of "taste" and it varies from person to person. Therefore, it takes a LOT of time, talent, and effort to convince a majority of fashionistas that your line is worth paying attention to!
With this in mind, I'd like to introduce a new series. Designer Spotlight will feature top of the line designers worth knowing. Every week, I will showcase a different designer and their contributions to the fashion industry. You'll be able to get a sense of who they are, their inspiration and what to expect coming down the runway in the upcoming seasons.
Our first spotlighted designer is Franco Moschino, legendary artist and founder of the Moschino brand.
REBEL with A CAUSE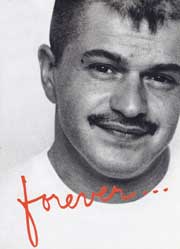 Moschino was founded by Franco Moschino in 1988. Born in Italy in 1950, he studied art and worked for the well-known designer Gianni Versace for over 10 years. While with Armani, Moschino was able to creatively contribute to the Armani Collections- where his true passion for designing began.
Moschino was not your traditional designer. Known for his social awareness campaigns, he was said to be a rebel against much of the fashion industry, stirring up controversial issues with designer labels such as Louis Vuitton and Chanel.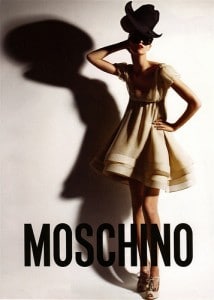 The media, however, loved Mr. Moschino; they were attracted to his style and playful eye for fashion. In 1983, he channeled his personality, creativity, and wit into clothing designs for his new namesake label, Moschino.
After his death in 1995, Moschino's company was taken over by Rosella Jardini, his former assistant, who is still in charge today. She took advantage of the opportunity to revamp and modernize the line, while still staying true to Moschino's original style. The line has since become a great success, and has been spun off into various diffusion lines, such as:
Moschino Cheap and Chic
Love Moschino Denim
Various branded fragrance, accessories, and lingerie lines
Moschino Today and Tomorrow
Today, Moschino is a well-respected fashion house within the industry and dresses celebrities such as Beyonce, Jessica Alba, Nicole Kidman and Debra Messing, as well as Mrs. Michelle Obama. The line churns out beautiful gowns perfect for red carpet moments.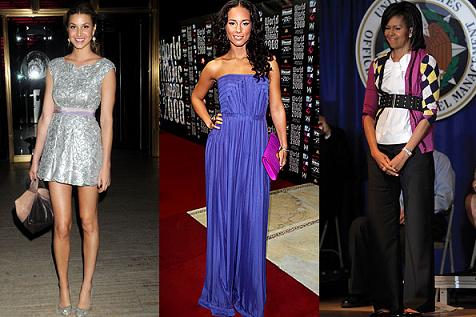 From Left: Whitney Port, Alicia Keys and Michelle Obama
As for the Spring 2010 line, which has already hit stores, it's all about variation: LOTS of black, embellishments, splashes of color and floral print! The line definitely isn't limited to ONE look, which is part of what makes it so great!
Want to learn more?
If you're curious to see more Moschino, you should start by checking out their website. (I love it!) It's chock full of inspiration.
For a further look at the line, watch for the Fall 2010 collection on the runway this spring. (Thanks, Style.com!) Want to see what you missed last season? Check out this video of Moschino's Spring/Summer 2010 runway show.
Your thoughts?
So what do you think of Moschino? Is it one of your favorite fashion houses, or do you not know much about it? Is this a brand you want to see more from? Let us know with a comment!
Also, let me know if there are any other designers you'd like to see spotlighted in the future – I'm always open to suggestions. This series may also expand to spotlight select student designers so if that's you or you know someone who's worthy of the praise, don't hesitate to let me know.