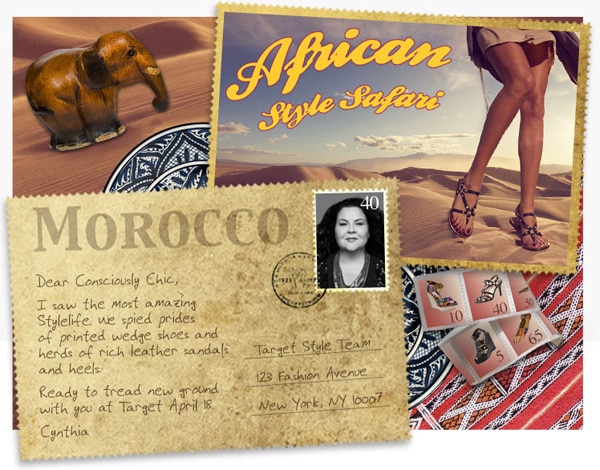 Spring is in the air and soon to be on our feet! That's because Cynthia Vincent's shoe collection hits the shelves of Target today, and I couldn't be more excited!
In case you don't know, Cynthia Vincent is an American designer known for casual elegance and feminine charm. In 2003, she launched the Twelfth Street by Cynthia Vincent line, complete with beautifully designed shoes. Some of her line's fans include Ashley Olsen, Scarlett Johansson, and Nicole Richie.
The price range of her high-end shoe collection runs anywhere from $200 to more than $400, but Target is bringing her flirty, feminine designs to us for $30 or less! The Target collection exudes themes of travel, so strap some of her shoes on to look and feel like you're on vacation!
Here are some of my favorite looks:
Gladiator Wedges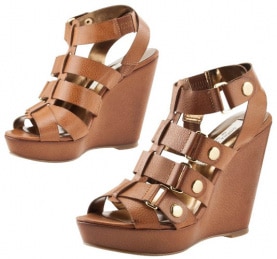 Wedges will be out in full force this summer, and these gladiator wedges are detailed with gold-toned hardware, perfect for every warm-weather occasion. They come in brown, black, and yellow and they only run about $30 a pair. At that price, I might to have to buy them all three colors!
Studded Sandals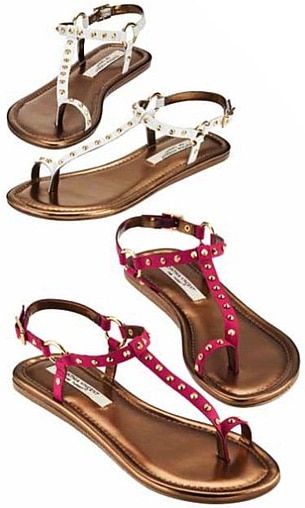 Nothing says warm weather better than strappy sandals. I've never personally tried the strap-around-the-big-toe look, but I love the look of these sandals. They are the perfect combination of classy and funky, toughened up with gold studs and hardware.
Tribal Flats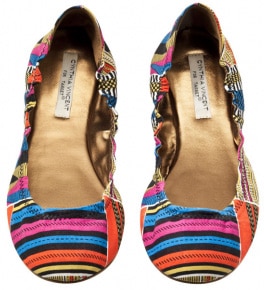 These basic ballet flats were revamped with a vibrant, tribal print. These shoes will add an instant pop of color to an otherwise-casual outfit, and will be the perfect thing to wear all spring long.
What are your thoughts?
What do you think about the Cynthia Vincent for Target collection? Are you planning to pick up anything? The collection is in stores and Target.com starting today, so try them out and let us know your thoughts!