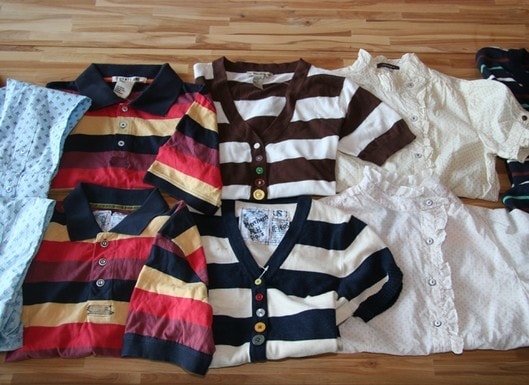 Over the last few months, we've written about NYC's attempt to crackdown on the purchase of counterfeit goods and the copying accusations brought against Urban Outfitters — both hot-button discussion topics regarding fashion knockoffs and copyright laws. Now, these same issues are about to be discussed by the US Congress.
WWD is reporting that Congress is expected to schedule a hearing on July 15th for a bill that would protect fashion designers and apparel brands from knockoffs. Called the "Innovative Design Protection and Piracy Prevention Act," the bill would expand copyright laws to — for the first time ever — include fashion designs that are often the target of knockoffs.
The bill would protect "unique and original" designs for a period of three years, and deliberate copies of these designs would be rendered illegal. However, all designs created before the enactment of the bill wouldn't be counted. Also, if a designer wanted to sue a knockoff artist, they would have to prove their design is protectable and was deliberately copied.
According to Fashionably Just, the current law states designers can sue only if their actual logo is used to sell the fake merchandise, which is oftentimes how retailers like Forever 21 dodge legal implications. If the bill passes, however, Forever 21 and other fast-fashion retailers would not legally be able to mimic designs from higher-priced lines.
Thoughts?
What do you think about this bill? Should Congress pass it? Do you think the bill could change the way fast-fashion retailers work? Remember to let us know what you think by leaving a comment below!