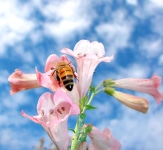 Springy photo by aussiegall
Wow, I've had a really crazy week! Midterms, papers, projects, etc. I'm sure most of you can relate – sometimes it's really hard to keep up with everything in college, on top of writing for this site.
Anyway, that's my excuse for lack of blog posts over the past week! I'll be posting over the weekend though to make up for it!
Here is my top list of weekly hot links: check these sites out because they rock!
Have any hot links to share of your own? Let me know in the comments!
Also, check back this weekend for some more CF updates. I have some great sales and coupons to tell you about, plus all the info another one of the latest spring fashion trends. Don't miss it!