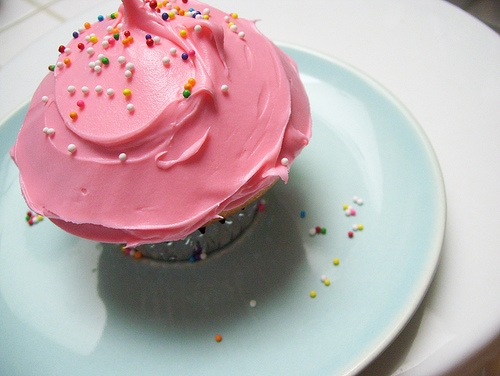 As many of you know, today, March 1st, marks CF's third birthday! We are officially 3 years old! It's been an amazing three years so far – I'm so, so happy that the little fashion site I started way back then has grown so much. Even more so, I'm delighted that it continues to enchant and inspire so many people across the world!
To celebrate our birthday, we have a bunch of fabulous stuff planned – and we're going to be celebrating for the entire month of March!
First of all, you may notice that the site has a new look! We've been planning to switch it up for a while, and thought our birthday would be the perfect time for a makeover. While it's not a drastic change, it's a definite step up from our old layout (made in 2008!), and we hope you love it as much as we do! Let us know your thoughts with a comment. Also, since the layout is so new, we're still working out the kinks. So if something looks a little odd on your computer/browser, please let us know and we'll have it fixed soon!
Second, to say a huge THANK YOU to all of you for the endless support, love, and enthusiasm, we're going to be giving away some fabulous birthday gifts to CF readers over the course of the month! We'll have details on our first big bday giveaway later today, so make sure to check back!
Thanks again for all of your love & support over the past 3 years, and please let us know what you think of the new look!