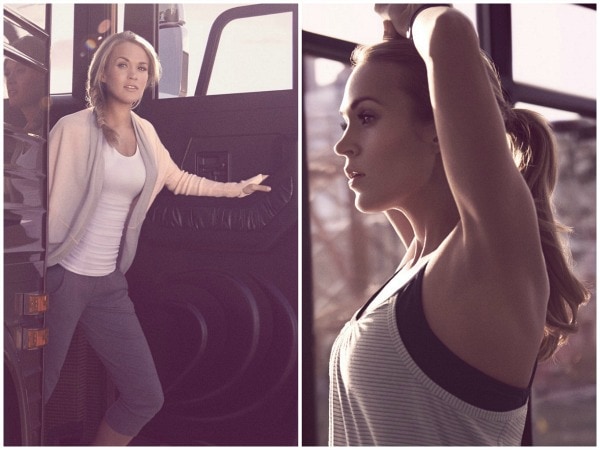 Photos Courtesy of WWD
It was recently announced that Carrie Underwood is set to launch a line of women's fitness gear. Called CALIA by Carrie Underwood, the line will be sold exclusively at Dick's Sporting Goods.
According to Carrie, the clothes are meant to be worn for more than just working out:
"The inspiration for this line came from my desire to have clothes that seamlessly take me from workouts, to errands, to rehearsals and beyond. As someone who is passionate about health and fitness, I'm excited to offer women a wardrobe that will move with them and encourage them to stay the path of leading an active lifestyle."
CALIA will launch online and at Dick's Sporting Goods stores in March 2015. WWD is reporting that prices will range from $30 to $85.
Want to learn more about the line? Check out this video of Carrie talking about CALIA:
Your thoughts?
What do you think about this line? Do you like wearing activewear outside of the gym? Would you buy anything from CALIA? Let us know what you're thinking by leaving a comment below.