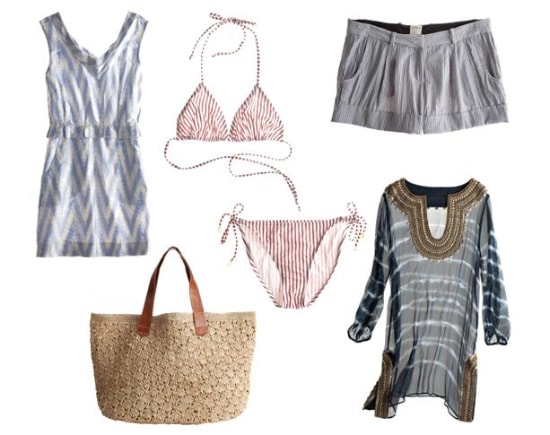 Previously released Calypso St. Barth clothing and accessories.
Target recently announced that their next designer collaboration would be with luxury resort-wear brand, Calypso St. Barth.
This limited edition collection will include clothing, accessories and home goods, similar to last year's collaboration with Liberty of London.
Target's senior VP of merchandising, Trish Adams, explained the company's decision to collaborate with the luxury clothing line:
"Calypso St. Barth is a renowned global brand with an incredibly loyal following and we think Target's guests will love the no-fuss, sophisticated appeal of the collection. The Calypso St. Barth for Target collection is timed perfectly for summer and offers our guests destination-chic style at incredible prices."
Calypso St. Barth for Target will launch on May 1 and be available in stores and online through June 11. According to InStyle, Calypso pieces can go for an upwards of $800, but the lower-cost Target line will be priced between $1.99 and $79.99.
Thoughts?
What do you think of this collaboration? Are you familiar with the Calypso St. Barth line? Do you think this collaboration will be good for springtime? Be sure to leave a comment and let us know what you think!