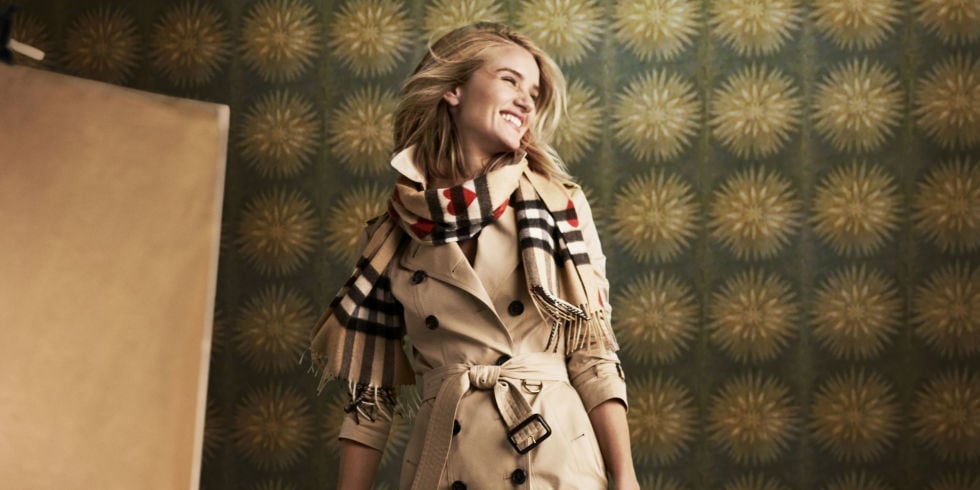 In a bold move, Burberry announced this week that they will be changing the way they do business, doing two seasonless fashion shows a year, with men's and women's pieces shown together, and the full collection available in stores the minute the runway show ends.
In contrast, their current setup follows the traditional industry model, with major Spring/Summer (S/S) and Fall/Winter (F/W) fashion shows, as well as Pre-Fall and Resort collections, with clothes from each major show taking up to six months to hit stores.
In an interview with WWD, Christopher Bailey, Burberry's chief creative and chief executive officer, explained the reasoning behind the change:
"I told the teams that we can't expect a customer to understand our timings because, I mean, it's silly, which is why we did runway made-to-order collections. You can't talk to a customer and say, 'We're really excited, we're going to stimulate you and inspire you, but you can't touch it or feel it for another six months.' In fashion we talk about 'a moment,' and what feels right for the moment. And I've always battled with that because the moment is when you're showing it, but then you've got to kind of say is it the right moment five or six months down the line? I just struggled with it. So it's just trying to say to the customers: 'You're really important to us. We're serving you and we need to change our ways rather than expect you to do these things.'"
As of now, Burberry is the only major fashion brand making the switch to this new system. It will be interesting to see if other fashion houses follow suit.
What do you think?
Are you excited about this change? Do you think it foreshadows a future change in the industry as a whole? Let me know by leaving a comment!