This post may contain affiliate links, which means we may receive a commission if you purchase through our links. Please
read our full disclosure here
.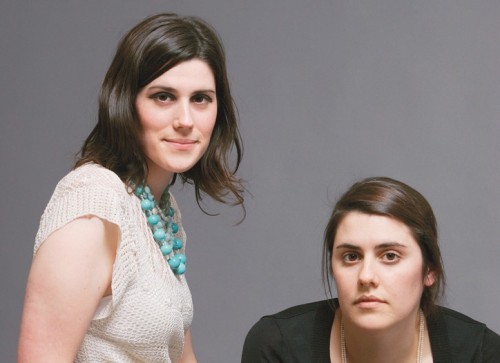 Last Wednesday, I had the opportunity to listen to designers Kate and Laura Mulleavy of Rodarte and photographers Catherine Opie and Alec Soth in a discussion about their collaboration to create Rodarte's new book, Rodarte, Catherine Opie, Alec Soth.
Before attending the discussion, I didn't know much about Rodarte or their book. However after listening to what these artists had to say about their book, their work, their inspirations, and their perspectives of art and fashion, I gained greater respect for the creative minds behind the highly-acclaimed fashion house.
7 Fun Facts About Rodarte *
Rodarte was founded by sisters Kate & Laura Mulleavy in 2005.
The sisters grew up in Northern California.
Both women graduated from University of California Berkley.
Neither sister majored in fashion – Kate graduated with a degree in art history and Laura received a degree in literature.
The designers were never formally trained in fashion design.
After completing their first few pieces, the Kate and Laura took their first trip to New York to show their designs. They were featured in Women's Wear Daily 3 days later.
The sisters draw inspiration for their designs from various sources such as their childhood, their travels throughout California, art, and science.
About the Book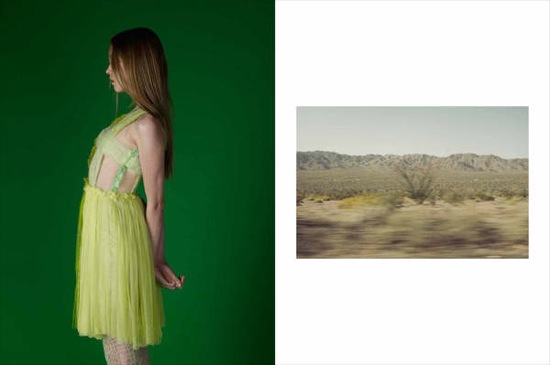 Photo Credit: Catherine Opie | Alec Soth**
The book Rodarte, Catherine Opie, Alec Soth is a collaboration between the four artists to better explain the minds behind Rodarte. The sisters employed photographers Catherine Opie and Alec Soth (neither of whom have a background in fashion) to help tell a story about the inspiration behind Rodarte's designs.
Although the designers set out to create a book about their inspirations, they didn't have a specific path in mind. Instead, they gave a lot of creative freedom to the photographers, allowing the narrative to evolve organically.
Because the book is about Laura and Kate's inspirations, Alec at first wondered how they would be able to give him and Catherine so much freedom. Although the sisters admitted that they are normally very controlling when it comes to their work, they said it was easy to let their collaborators find themselves in this project, explaining that this lack of control helped further their creative process.
Now that the book is complete, the sisters explained how interesting it was to have a concrete compilation of their inspirations, and to see the difference between finishing a collection and finishing a book. When finishing a collection, the designers say they need to find "a way to hate their work a day later" in order to come up with something new for the next collection. Laura said, "[This project] helped us learn to enjoy what we have done. Fashion is an interesting career because you do things so quickly — [this book] showed us how things are really related."
Kate and Laura's Take on Fashion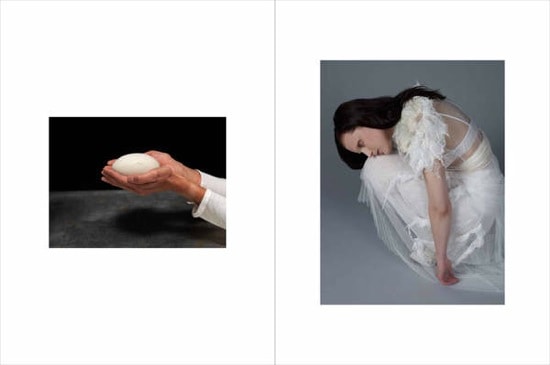 Photo Credit: Alec Soth | Catherine Opie**
When the designers were asked about the stories told by their clothes, I found their response particularly interesting. The two said that when they design, they try to tell a story with their collection. But in their minds, once the clothes are worn by another person, they take on a whole new story — that is "[as a designer] the story is by you, but it is not for you."
The sisters also made an extremely poignant comment about the idea of fashion. They described fashion as a way to find your own story. All too often, we get caught up in what is "in" and what is "out." However, in the end, the great thing about fashion is that it allows you to express your personality… regardless of other people's influences.
And so, I ask you, what is your story?
What do you think?
Are you a fan of Rodarte? Did you enjoy learning about these designers and their inspirations? What do you think about the idea behind their book? How would you describe fashion? What are YOUR inspirations? Let us know your thoughts by leaving a comment below!
* Fun facts taken from Rodarte's website, the Los Angeles Times, and the discussion.
** Both images are spreads taken from Rodarte, Catherine Opie, Alec Roth via the Armand Hammer Museum.