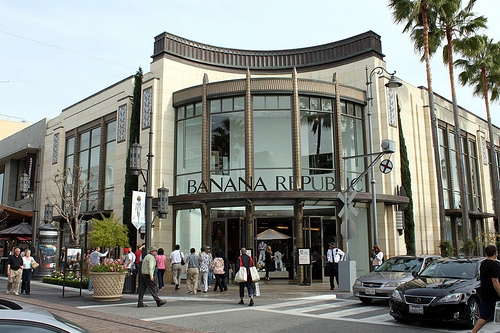 WWD is reporting that Banana Republic will be launching a collection this fall inspired by the upcoming film, Anna Karenina, which isbased on the Leo Tolstoy novel of the same name.
Jacqueline Durran — the film's costume designer — was influenced by both the novel's 19th century Russian setting and '50s-era Dior to create costuming deemed "historical with a twist."
Both of those influences will be prevalent in Banana Republic's Anna Karenina–inspired collection, which Durran curated and styled for the retailer. The line will include clothing and accessories like faux-fur collars, hats and coats made of rich black and dove gray fabrics. Prices will range from $29.50 for jewelry to $325 for a coat.
The collection is set to launch in October, while Anna Karenina will be released in theaters on November 9th.
Your thoughts?
What do you think of this collaboration? Have you ever read Anna Karenina? If so, do you think it's a good source of fashion inspiration? Are you looking forward to the Anna Karenina film? How about the collection — will you be checking out the line once it launches? Let us know what you think by sounding off on the comments section below!