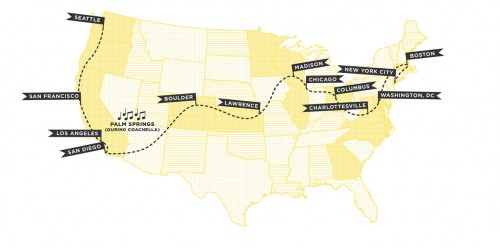 Madewell Denim Tour map – Click to enlarge!
Here at CF, we're gigantic fans of Madewell; that's why we were psyched when they told us about their 2012 Denim Tour, traveling across the country right now!
Madewell's Denim Tour kicked off on April 12, 2012 in New York City and will be going across the US, stopping at different cities and select college campuses along the way. At all of these stops will be a slew of events from giveaways, to a braid bar, denim fitting stations, and more.
Two stops in particular we wanted to share: Today, Tuesday, April 17, the tour will be in Washington DC at George Washington University: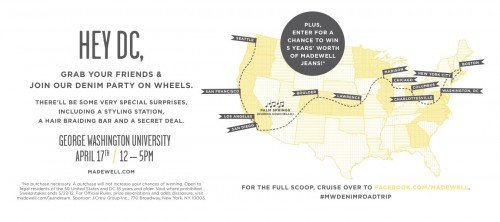 Info about the GWU Stop – Click to Enlarge
Next up? On Thursday, April 26, they'll be in Columbus, OH at Ohio State: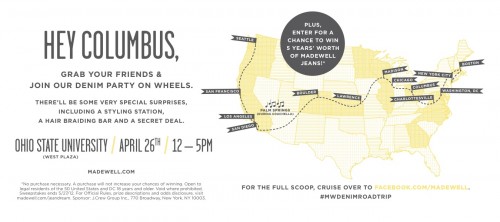 Info about the Ohio State Stop – Click to Enlarge
If you're in either city or attend either school, make sure to stop by. And remember to visit the Madewell Facebook page to find out more info about the tour and – even if you aren't near a tour stop – enter to win five years' worth of Madewell denim!
Disclosure: This post was sponsored by Madewell.