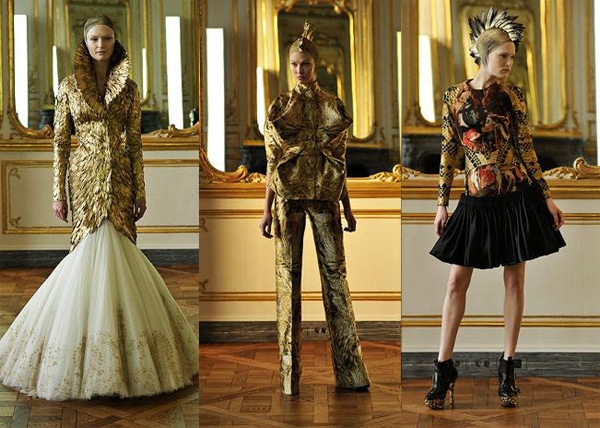 Photo Credit: Style.com
Everyone with the slightest interest in fashion was shaken at the terrible news of Alexander McQueen's untimely death last month. Not only were most grieving over the loss of a life, but most were also concerned with the future of his incredible line.
Thankfully, Alexander's Fall 2010 Ready To Wear line was 80% complete at the time of his passing, so his staff members were able to finish his work. The Fall 2010 collection was presented last week in an intimate show with only a few attendees.
Alexander's Fall 2010 collection channeled the Medieval era. A regal color palette of white, gold, red, black, and blue was used to add to the historic, gilded age feel. In addition, ornamental details and military silhouettes were reminiscent of the orient. All of the models donned gold-accented platform shoes, and a few even sported fierce over-the-knee boots. Turtlenecks and black belts were frequently used accents.
On the beauty front, makeup was kept to a minimum and looked very natural, except for the models' eyebrows, which were very bold. The models' hair was slicked back, and some models even had rooster-like faux hawks that looked like feather headdresses.
A few of the looks
All of the photos are courtesy of Style.com. Click each image to enlarge.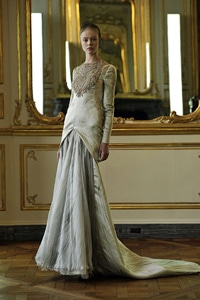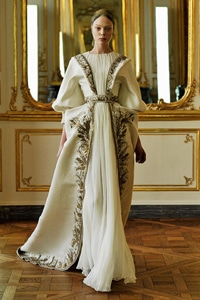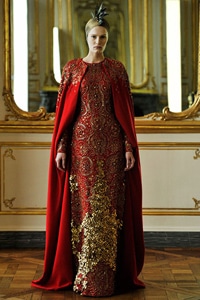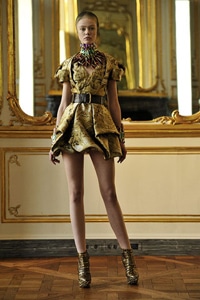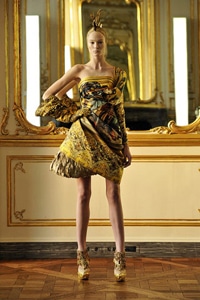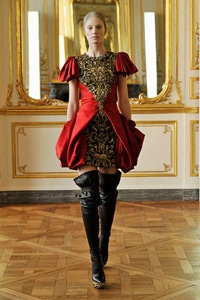 What do you think?
For more on Alexander McQueen and his incredible legacy, don't miss our article, Designer Spotlight: Alexander McQueen.
Now you tell us – how do you like Alexander McQueen's RTW collection for Fall 2010? Was the collection what you expected from Alexander, given his past collections? What are your favorite and least favorite pieces? Let us know your thoughts in the comments.