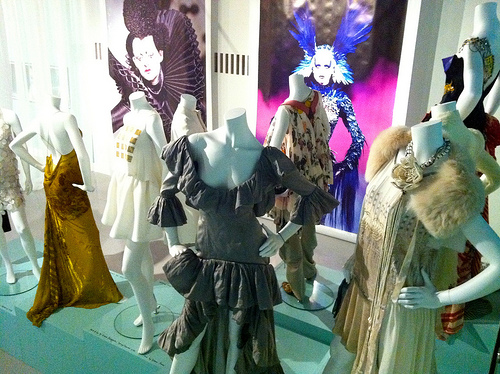 As an Art History major, whenever I travel, I spend most of my time visiting museums.
Although I love seeing the paintings and sculptures that I have studied in class, some of my favorite museums display another kind of art – clothes. From couture outfits straight off the runway to Victorian lace gowns, studying these pieces can tell me just as much about a culture and time period as a painting. And imagining where the dresses have been – swirling on the dance floor at a ball at Versailles, or strolling down the streets of 19th century London – is my favorite daydream.
Below are my seven all-time favorite fashion museums. They are museums I have visited that remind me what fashion truly is – a mix of influences from art, culture and society, and something that can transform a woman into anything that she wants to be.
1. The Costume Institute at the Metropolitan Museum of Art, New York City
Since my house is only a short walk from the Met, it leads to an unhealthy obsession with the Costume Institute exhibits. I do not want to admit how many times I visited my personal favorites, such as the Paul Poiret and American Woman exhibits.
The Costume Institute, an enormous collection of historic costumes owned by the Met, puts on a different themed exhibit each summer. This summer's exhibit is on Elsa Schiaparelli and Miuccia Prada, comparing and contrasting their work. Once confined to a dark basement gallery with the garments displayed behind glass, over the past few years the exhibits have gotten bigger and better with imaginative scenery and elaborate decoration. The most famous fashion collection in America, this is a must see if you are in New York City during the summer.
2. Musée des Arts Décoratifs, Paris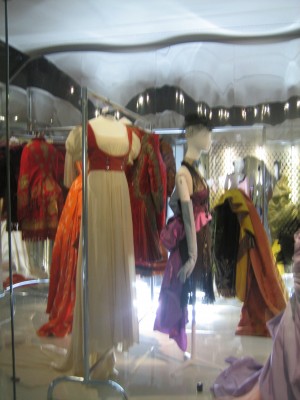 Musée des Arts Décoratifs
Connected to the Louvre, the Musée des Arts Décoratifs puts on exhibits of French clothing – but think a lot of avant-garde, contemporary designers, like Hussein Chalayan, Maison Martin Margiela and Galliano. It also exhibits retrospectives of French Designers, and French fashion from different decades.
This is the must-see fashion museum in Paris if you want to get a glimpse at more modern Parisian couture and design. The museum also has an incredible fine jewelry collection. And make sure to check out the incredible book shop in the library, with tons of amazing fashion books!
3. Musée Galliera, Paris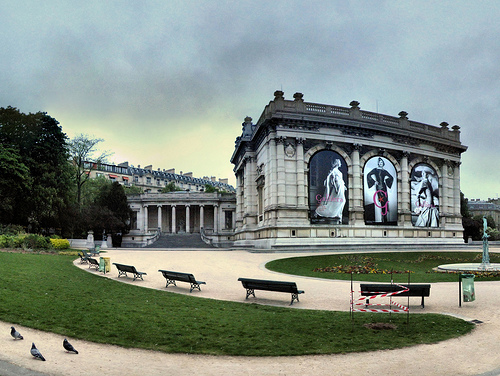 Housed in an enormous mansion near Avenue Montagine, the Musée Galliera holds the largest costume collection in Paris. It has two exhibits per year, each showcasing a different selection of clothing from its vast collection.
Last time I was there, they had a show focused on the 1920s and the amount of dresses, suits and accessories that were displayed was incredible. Its older dresses, spanning back to the 18th century, are gorgeous examples of Rococo fashion and its collection is in excellent shape.
4. The Costume Gallery, Pitti Palace, Florence
The Costume Gallery
My Art History teacher recommended I visit these galleries when I was in Florence and I am glad that she did, otherwise I would never have found them. Located in the enormous Pitti Palace, which is basically the Versailles of Florence, the costume collection is hidden amongst priceless works of art and up endless flights of stairs, but the trek to get there is worth it.
The collection is displayed in a suite of meticulously decorated 19th century rooms, and in each lavishly appointed room, there are glass cases of dresses by Italian designers, some from the 18th century and some from ten years ago. The museum also exhibits three of the few 16th century outfits left in the world. Most amazingly, the outfits belonged to Cosimo Medici and his wife Eleonora, who ruled Florence in the 16th century. And get this – the clothes displayed are their burial garments that were taken off of their bodies. Kind of gross (and the clothes are not in good shape, as expected) but also super cool.
5. The Museum at FIT, New York City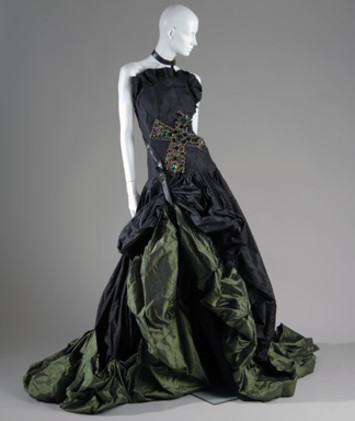 This museum is located at the Fashion Institute of Technology, and though small, it has a great collection of many important designer pieces from the last century – from Gianni Versace's Marilyn Monroe-printed suit to Halston gowns. The museum also collaborates with great icons and other collections. Most recently they had an exhibition of clothing that Daphne Guiness lent from her closet.
6. The Fondation Pierre Bergé – Yves Saint Laurent, Paris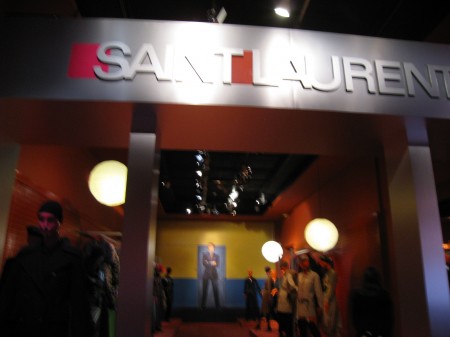 The Fondation Pierre Bergé – Yves Saint Laurent
This small gem of a museum is located in what used to be Saint Laurent's atelier, and is now the company's archives. The museum only contains a few rooms, filled of with rotating exhibits of Saint Laurent designs from different collections and periods. But, if you are in Paris on a college program, you can contact the foundation for a tour of the archives.
I got the chance to take the tour of the archives a few years ago, and it was absolutely breathtaking – imagine rows and rows of shelves and racks filled with every Saint Laurent collection. Also, the museum has a great gift shop- think YSL pens, pins and postcards, for only a few euros!
7. Valentino Garavani Virtual Museum, Your Computer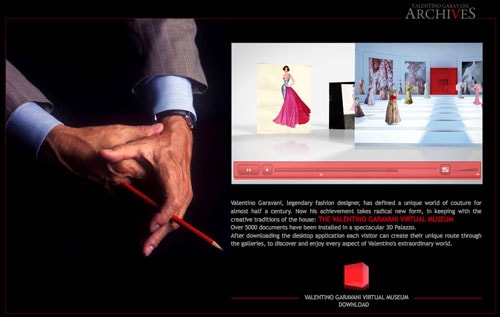 The fashion museum of the future! And finally, one that you can access without even leaving your desk. Launched this past December, the Valentino Garavani Virtual Museum houses Valentino's digital archive.
On the downloaded application, there is a virtual museum containing many different rooms to explore, with dresses on mannequins in all of them. When you click on a dress, you can view celebrities wearing it, the original sketches for it, the dress on the runway, and other details. It is a ton of fun to play around with and a very interesting concept – best of all, you can check it out from the comfort of your room!
Your thoughts?
Now that you've seen my picks for must-see fashion museums, I want to hear from you: Have you visited any of these museums? Are you planning on visiting any of them? What are YOUR favorite fashion museums and exhibits that you've seen? Leave a comment and tell me!