This post may contain affiliate links, which means we may receive a commission if you purchase through our links. Please
read our full disclosure here
.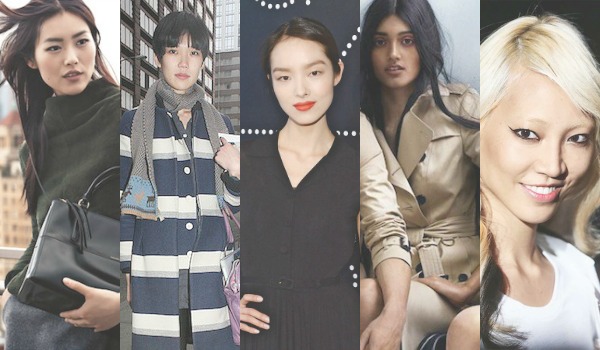 In February, when we wrote about 5 black models to watch, a number of readers requested we publish similar features for women of other races. We've talked numerous times in this column about the importance of representation in fashion, so we were more than happy to comply.
Though, historically, Asian women have been more well-represented on the catwalks than other women of color, they too suffer from discrimination. For example, at NYFW F/W 2014, Asian models constituted just 7.67% of models. And even though Asian women have traditionally been more represented than Latina or Black models, it still does not justify the discrimination they experience or negate the need for better representation.
Furthermore, some writers have suggested that the prominence Asian models in fashion is actually used as a scapegoat. In other words, some designers claim that using Asian models is proof against racism, ignoring the underlying colorism that accompanies racism and often targets Black and Latina models or even darker-skinned Asian models.
Since May is officially Asian-Pacific American Heritage Month, we decided to feature five Asian models to keep on your radar. Though few of these women are American, they represent a number of Asian countries and all embody different types of beauty.
1. Liu Wen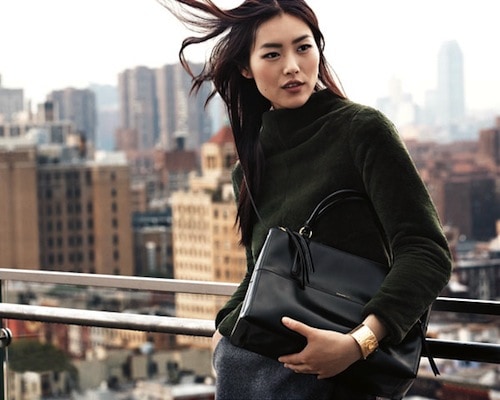 Source: ELLE
Liu Wen first appeared on the fashion scene in 2005 and has since skyrocketed to fame. She is often heralded as China's first supermodel and, with a net worth of $4.3 million, is one of the highest paid models worldwide. She's also the first East Asian model to walk in the Victoria's Secret Fashion Show and in 2010, became the first Asian spokesmodel for Estée Lauder. As if that resume weren't impressive enough, Liu is currently the face of Coach, La Perla, and Esprit!
Off the catwalk, Liu's fantastic personal style has garnered her a large following on social media and served as partial inspiration for "the New Icons" collection by H&M. And did you see that gown she wore at this year's Met Gala?
2. Tao Okamoto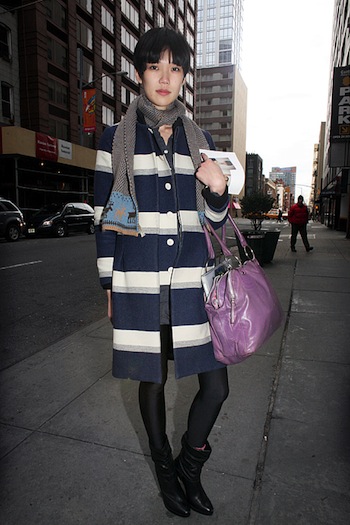 Source: ELLE
You might recognize Japanese model Tao Okamoto from the most recent Wolverine movie, where she played Hugh Jackman's love interest. But did you know she also has a hugely successful modeling career? Tao has been active in the fashion world for a long time – she started modeling when she was just 14 – but her career really took off when she moved to Paris in 2006. Shortly after, she cut her hair into the iconic bowl shape (shown above), and it was so revolutionary it supposedly inspired Phillip Lim to create an entire show centered around the cut.
Today, you can find Tao walking in fashion shows and appearing in editorials worldwide. A photo exhibition also opened in Manhattan's Hudson Studios last Friday that celebrates Tao's 15 years in the fashion industry. If you just can't get enough of Tao, rumor has it she's continuing to pursue a film career as well, having recently been cast in another superhero film.
3. Fei Fei Sun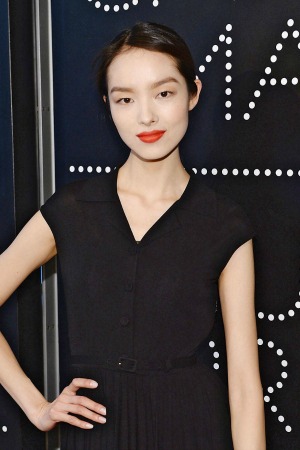 Source: ELLE
Fei Fei Sun, another Chinese model, first entered the fashion world after winning the prestigious international Elite Model Look contest in 2008. Fei Fei has since gone on to walk for a number of top designers, and has also become the favored muse of a number of influential photographers. In 2012, she became the first Asian face of Valentino and shortly after landed the cover of Vogue Italia. Most recently, Fei Fei walked nine shows in NYWF F/W 2014, but had dozens more worldwide and in her native China.
At the moment, it appears Fei Fei is taking a short break from modeling to study fashion design at Suzhou University, but we hope to see her back soon (and possibly designing!). We can't wait to see what's next for this talented beauty.
4. Neelam Johal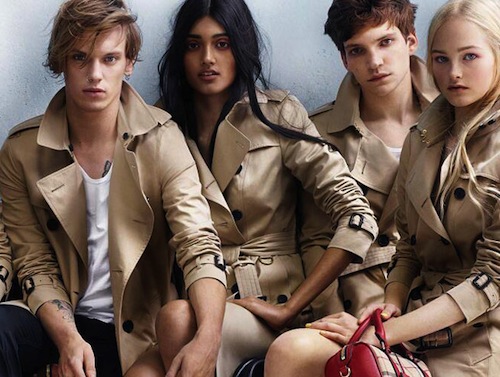 Source: ELLE
Certainly the newest face on this list, 18-year-old Neelam Johal is a British model with Indian heritage. She walked her first show last September, and shortly after landed her first campaign with Burberry. Not only was it an incredible and prestigious campaign to land for a rookie, but she also became the first Indian model to star in Burberry campaign. Talk about making a splash!
As a relative newcomer, Neelam doesn't have much other work yet, but she already recognizes the importance of her role for other young girls of color. Plus she seems so smart and down to earth in her interviews. Keep your eyes peeled for her; we predict she'll be the next it-girl!
5. Soo Joo Park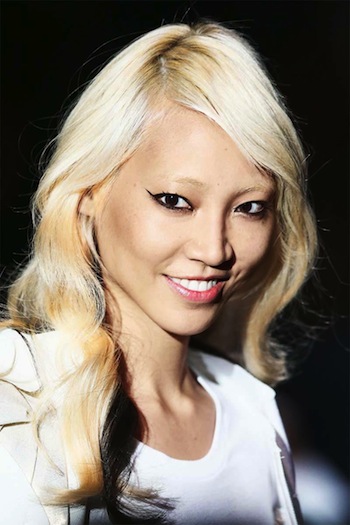 Source: ELLE
Last but certainly not least, is Korean-American model Soo Joo Park, who moved to California from South Korea at the age of 10. Older than many other women on this list, Soo Joo got what might be considered a "late start" in the modeling industry, but she is not letting that stop her. Since her start, she has gone on to model for the top industry names, including Chanel and Tom Ford.
Your thoughts?
Have you heard of any of these models? Are there any other Asian models you follow? Let us know in the comments below!