Women in Music features female artists who are either up-and-coming in the music world or are already taking over the industry. Not only is their music hype-worthy, but their personal style is something to admire as well. These successful women are definitely worth watching!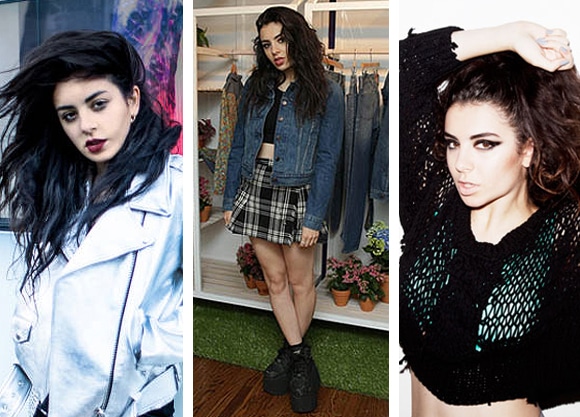 Charlotte Aitchison, otherwise known by her stage name Charli XCX, is a British singer-songwriter. You most likely know her from her feature on Iggy Azalea's track "Fancy"or her smash single "Boom Clap" from the soundtrack for The Fault in Our Stars. From hit song collaborations to touring with big headliners like Coldplay and Paramore, Charli XCX is staking her claim in the music industry and quickly gaining international success.
She began writing songs when she was fourteen, releasing demos on MySpace and playing gigs at various raves in London. In 2013, Charli's first commercially released studio album, True Romance, earned her positive reviews and attention. Many critics described her musical style as "dark pop" with traits very reminiscent of Marina and the Diamonds or Grimes.
Charli herself has been inspired by an eclectic group of artists including the Spice Girls, Eminem, and The Ramones. All of these sounds contribute to a unique indie, pop-punk, synth-filled vibe, with her own personality overflowing on every track. Her upcoming album Sucker is set to be released in December and features her singles "Boom Clap" and "Break the Rules."
As far as style goes, Charlidescribes her fashion sense as "half cheerleader, half Tank Girl," and "part bubblegum, part darkness." Some of her fashion inspiration comes from Cher Horowitz in Clueless, as well as the cast of the movie The Craft. A quick look at her music videos proves that Charli is able to effortlessly take these old-school looks and make them her own. She's also an expert at meshing together two fashion trends that seem the complete opposite.
Want to get into Charli's music? A few songs you should check out to get a feel for her sound are "SuperLove," "Boom Clap," Break The Rules," and "What I Like."
Below are two outfits inspired by Charli XCX's personal style:
Break the Rules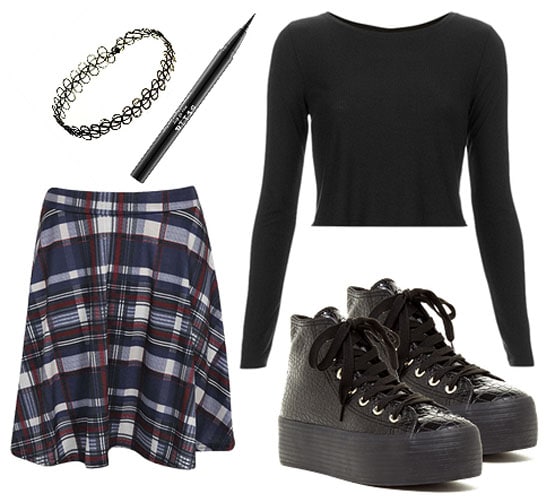 Product Information: Top, Skirt, Shoes, Choker, Eyeliner
This look features a few of Charli's staple pieces she can be seen wearing very frequently: a plain black crop top and a plaid mini skirt. Although the outfit is quite basic, Charli always looks edgy, perhaps due to her accessorizing and makeup.
She puts a twist on everyday shoes with cool platform sneakers, wears a throwback choker necklace, applies funky winged eyeliner, and always has voluminous and perfectly messy hair. She definitely nails the modern '90s grunge aesthetic, which is captured perfectly in this ensemble.
London Queen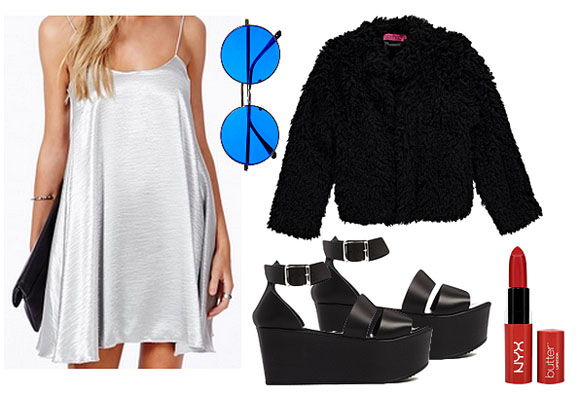 Product Information: Dress, Coat, Shoes, Sunglasses, Lipstick
Another bit of '90s fashion Charli incorporates into her style is a simple slip dress. This silver frock paired with platform sandals is cool yet effortless, and a bit unconventional. Throw on a fluffy cropped coat (part of one of her VMA looks) and round sunglasses to add a fun, quirky vibe to the outfit. Finish off the look with a Charli makeup must-have: red lipstick.
What Do You Think?
Are you a fan of Charli XCX? Would you wear any of these looks? Would you like to see more posts like this in the future? Know of any female artists that you think should be featured in this column? Let me know in the comments!