This post may contain affiliate links, which means we may receive a commission if you purchase through our links. Please
read our full disclosure here
.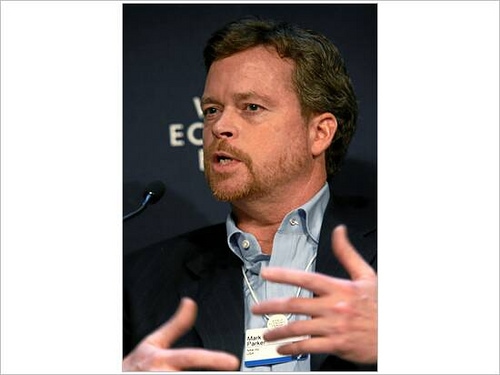 Nike President and CEO Mark Parker | Photo Credit
I'm not very athletic – my idea of a good workout is a night of dancing with friends or a day spent walking around the mall. I haven't bought a new pair of gym shoes since 6th grade! (It's a good thing I haven't grown much since then.)
But for every non-athlete out there like me, there's a soccer, tennis, basketball, softball or swimming enthusiast doing her thing – and she probably is wearing or using Nike while doing so, thanks to President and CEO Mark Parker. Parker, who has worked for Nike for over 30 years, is responsible for some of the lines greatest successes – and millions of pairs of shoes on our feet. Who better to feature in our Who's That Designer series?
Keep reading to learn more about Mark Parker and to see a cute workout outfit inspired by Nike!
(Missed another part of our series? Read up on the great minds behind H&M, J.Crew, Banana Republic, J Brand Jeans, and Free People.)
10 Fun Facts about Nike President and CEO Mark Parker: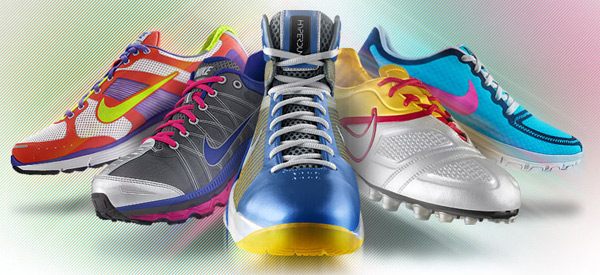 Customizable Nike iD Shoes| Nike.com
Parker was one of Nike's first shoe designers when he came on board with the company in 1979. He held many different positions in the company until he became Nike's third CEO in 2006.
He admits he got his first job not because of his design skills, but because of his running skills! Mark was a champion marathoner in his teenage years and in college at Penn State University.
Two of Nike's most successful ventures – Nike Air and Nike+ – were thought up by Parker.
Mark's not just responsible for Nike, Inc.'s success with shoes – he's helped develop the company's global portfolio, which includes Cole Haan, Umbro, Converse and Hurley.
Despite some backlash and a bad image gained from accusations of sweatshop-labor practices from the 1990s on, Nike has also worked to give back – Parker is a campaigner for girl's education in impoverished nations and contributes to Bono's Red charity.
The key to Nike's success? Parker believes it's the focus on performance and on the athlete. Nike sponsors countless world-champion athletes, such as Maria Sharapova, Rodger Federer, the Chicago Cubs, Lance Armstrong and Hope Solo.
Nike designs are concocted in the "Innovation Kitchen," filled with tools, toys, and anything necessary to design the perfect Nike shoe. It's so secretive that most employees aren't allowed in.
An avid art collector, Mark's office in Nike's Beaverton, Oregon headquarters is enough to make anyone swoon. He owns an astronaut manual from the Apollo mission, Jimi Hendrix's guitar, and enough pairs of Nike's to last him a lifetime.
His passion for art and design works into his home life as well – he regularly hosts dinners for about 25 artists to throw around ideas. Kobe Bryant said the first time he met Parker, he pulled out a sketchbook while they were talking. "He's not doing things just for innovation's sake…he truly wants to optimize my performance," said Bryant.
Paula Radcliffe, a world-champion marathon runner, sums up Parker's ambition for all things Nike and sports – "He's so passionate about sport you forget he's the boss."
An Outfit Inspired by Nike and Mark Parker: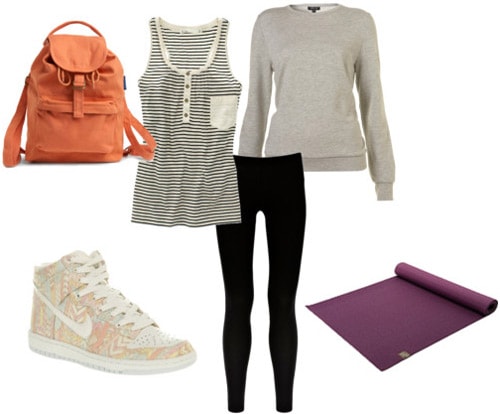 Backpack, Tank Top, Sweater, Yoga Mat, Leggings, Shoes
Like I said, I don't work out much – but I'm beginning to think I would if I owned more cute workout outfits like the one above! For me, working out would be much more enjoyable if I could run errands or get coffee with a friend after, all in the same outfit. To achieve this, try pairing neutral, comfy, stretchy pieces with an amazing pair of workout-capable shoes. (Check out those Liberty-printed Nikes!) Top it off with a cool backpack and yoga mat and the result is an outfit that can go from work-out to day-out!
What Do You Think of Nike?
Is Nike your favorite brand for all things sports-related? Do you have a specific Nike shoe you love the most? Let us know! Are there other designers we've left out of the series you're curious about? Leave us a comment and we'll cover them!