This post may contain affiliate links, which means we may receive a commission if you purchase through our links. Please
read our full disclosure here
.
In my opinion, going on a cruise is one of the most quintessential summer vacations you can go on. There's practically nothing to worry about once you're on the boat, which makes it an incredibly relaxing trip with tons of fun experiences and activities built in along the way.
I personally love cruises because I think they're a really fun excuse to get all dressed up (or down, depending on your preferences) for a few days. Keep reading to get some inspiration for what to wear on your cruise (or vacation) this summer. Bon voyage!
1. Lounging on Deck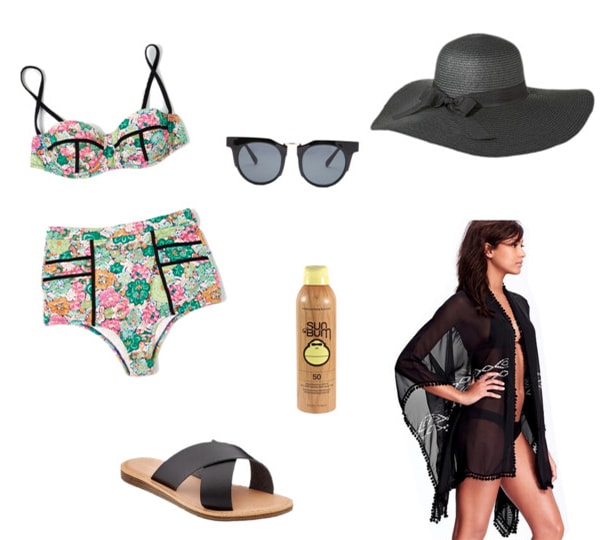 Product Info: Bikini, Sandals, Sunglasses, Sunscreen, Beach Hat, Cover-Up
As much as I love the ocean, sand bothers me like no other because it gets into and onto absolutely everything, no matter how hard you try to keep it off your towel and out of your hair.
Cruises, however, allow you to get that beautiful ocean view and soak up the sun without burning the soles of your feet off. Plus, you can order fruity drinks with cute little umbrellas straight from your lounge chair. Yes, please!
Pair a tropical and trendy high-waisted bikini and a stylish kimono cover-up with big sunglasses and a floppy sun hat for instant retro glam vibes. (And, of course, don't forget the sunscreen!)
2. Shore Excursion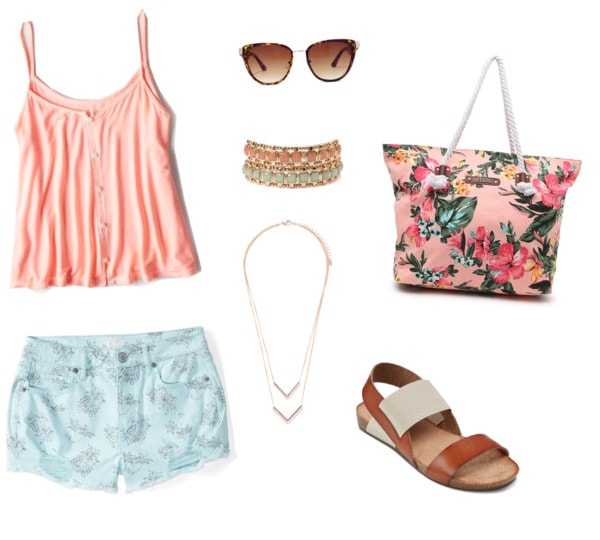 Product Info: Top, Shorts, Sunglasses, Bracelets, Necklace, Tote, Sandals
If you aren't familiar with cruises, excursions are little trips and adventures you can take at all the different ports your ship stops at throughout the course of your trip. These often include fun things such as boat rides in the ocean, shopping trips, city tours, horseback riding on the beach, and tons of other different activities.
Regardless of which excursion you choose to go on, you need to make sure to wear clothes that are light, comfortable, and easy to move around in. Almost all excursions require some sort of physical activity, whether it's walking, swimming on the beach, or riding bikes, so wearing the right footwear is also important to remember.
It's also a good idea to bring along a beach bag or backpack to store anything you might need, as most excursions tend to last at least four hours.
3. Formal Dinner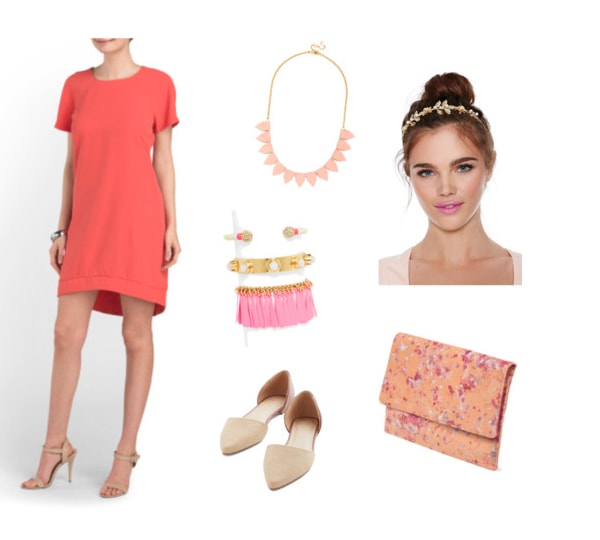 Product Info: Dress, Necklace, Bracelet Set, Shoes, Headband, Clutch
Since getting dressed up and going out to eat is one of all-time favorite things to do, it should come as no surprise that eating in the dining room every evening on a cruise is my definition of a good time.
Some people go all out on formal night and wear ballgowns and tuxedos, but I usually just wear something that would be appropriate for a wedding or some other similar type of event.
I tend to wear a lot of dark and neural colors on an average day, so I love experimenting with fun patterns and bright colors with my clothes and accessories on formal night.
4. Casual Dining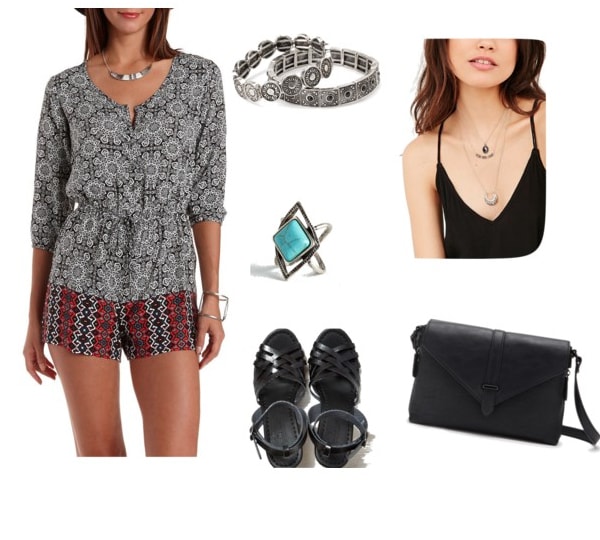 Product Info: Romper, Bracelets, Ring, Sandals, Necklace Set, Purse
If formal dining every night for dinner isn't quite your speed, there's always the option of eating at the buffet instead (which is also where you can eat breakfast and lunch each day). Most cruises have rules about what you can or can't wear in the dining room, so saving more casual pieces for the buffet is always a safe bet.
Rompers are perfect for cruises because they can be easily dressed up or down, take up a small amount of space in your luggage, and allow you to walk around the super-breezy outside decks without having a potential Marilyn Monroe-ment (I learned this the hard way).
Thoughts?
Thanks for reading! Have you ever been on a cruise? Which of these looks did you like the best? Share your favorite cruise and vacation style tips by leaving a comment down below.