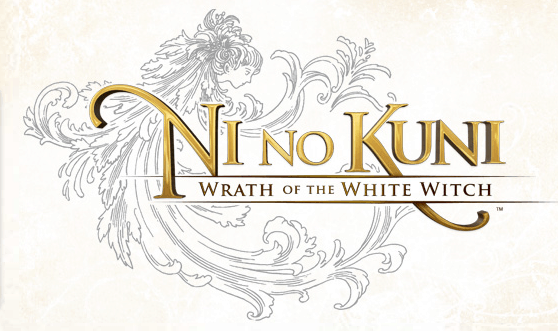 Ni No Kuni: Wrath of the White Witch was met with critical acclaim when it was released in early 2013. People praised the characters, the design, the soundtrack and the story, all of which were created in part by the iconic Studio Ghibli.
But let's back up a second. Back in 2010, Ni no Kuni: Dominion of the Dark DIjinn was released for the Nintendo DS. The game follows Oliver, a young boy who sets out on a journey to find his lost mother. Throughout the game, you can battle enemies, use magical abilities, and capture creatures known as "imajinn".
Ni no Kuni: Wrath of the White Witch, is a remastered and enhanced version of the original DS game, available for the PlayStation 3.
Though the story remains the same in the enhanced edition, the PlayStation's graphical power was utilized to its fullest with "White Witch," making the newer version superior to the previous game.
Scroll down to delve into a world filled with color, magic and wonder for three outfits inspired by Ni no Kuni: Wrath of the Witch:
Oliver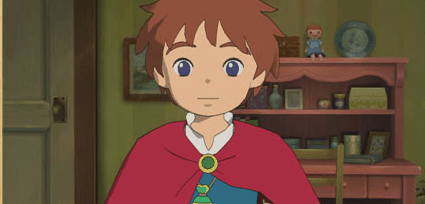 Oliver is our energetic, adventurous, 13-year-old protagonist. When his mother dies after saving him from drowning, he cries into a doll that suddenly comes alive.
The doll tells Oliver that there is a chance that his mother can be brought back to life. From there, they both travel to the world of Ni no Kuni to make that happen.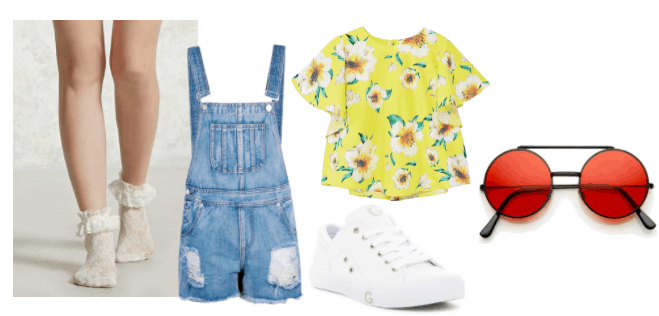 Products: Socks – Forever 21, Overalls – Boohoo, Shoes – Nordstrom Rack, Sunglasses – Popmap, Top – Mango
Oliver has a ton of outfits at his disposal, but I was the most inspired by the outfit he begins the game in. It's not only cute, but it is close to something most of us could wear on a daily basis.
The bold, tropical colors from this look represent the colorful feel of the game design and setting, so begin with a bright yellow, floral top and some bright red sunglasses.
Oliver wears shorts and suspenders at the beginning of the game, but I went with a pair of overalls instead for a trendy vibe. The distressing on the overalls even makes it look like you've been on a journey of your own.
I finished the look off with a pair of white, ruffled socks and crisp, clean sneakers. Not only do these pieces allude to Oliver's innocence, but they add a childlike vibe to the outfit.
Drippy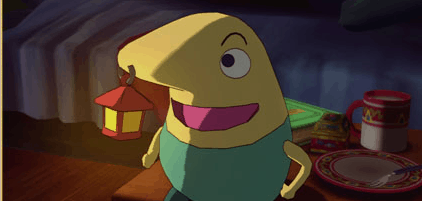 Drippy is the doll who is brought to life by Oliver's tears. He's also the one who convinces Oliver to venture into the world of Ni no Kuni. When they arrive, he acts as Oliver's guide to the world.
However, Drippy does have a bit of a secret. (Spoiler, I guess!) He is the Lord of the Fairies and was actually banished to Oliver's world as a doll.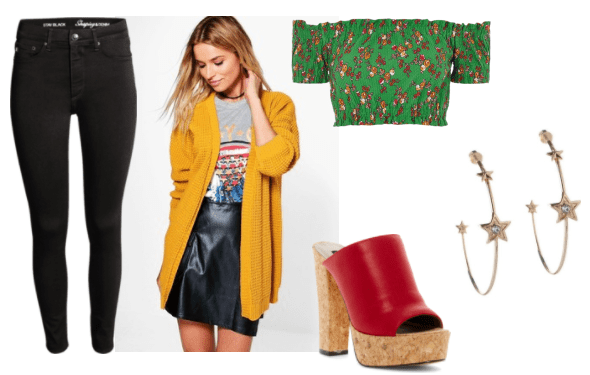 Products: Jeans – H&M, Earrings – Lord & Taylor, Shoes – Nordstrom Rack, Cardigan – Boohoo, Top – Topshop
Drippy is Oliver's teacher, therefore I based this outfit off of something I feel like an elementary or middle school teacher would wear — with an obvious fashion girl twist. (Crop tops aren't usually school-appropriate.)
Drippy's core colors are green and yellow, so start the outfit with a bright yellow cardigan and a green floral crop top. Then, slide into a pair of chunky red sandals for more color.
Next, break up the bright color palette with some high-waisted black jeans. They tone the look down just enough without taking away from the rest of the pieces. Lastly, accessorize with a pair of star hoop earrings.
Esther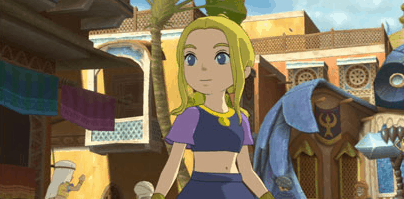 Esther is a songstress who meets Oliver and Drippy on their journey. She has a fiery, fearless personality and uses her harp to attack enemies. She, like Oliver, rocks a few outfits throughout the game, but the outfit that she is wearing when we meet her is the one we see her in the most.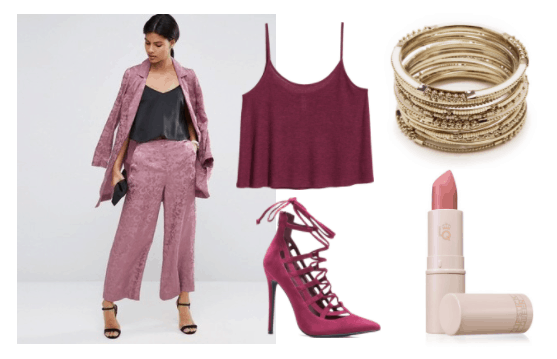 Products: Lipstick – Barney's, Tank – H&M, Culottes – ASOS, Shoes – JustFab, Bracelets – Sole Society
Esther's go-to outfit consists of a purple crop top and pink harem-type pants with a purple and yellow skirt on top. Because we're making this a bit more fashion-forward, let's change the color scheme to focus on warmer purples and pinks.
Start with some dusty pink culottes, which have become a hot trend recently. Keeping up with the color scheme, add a plum tank and some lace-up magenta pumps. Throw some gold bracelets on your wrists like Esther has and tie the look together with a nude, pink lip.
What Do You Think?
Did you enjoy Ni no Kuni: Wrath of the Witch? Are you excited for Ni no Kuni II: Revenant Kingdom? What's your favorite part of the game? Which of these outfits is your favorite? Let me know in the comments!