We can all relax now, the second season of the Unbreakable Kimmy Schmidt is premiering tomorrow! When the first season hit Netflix last year, we fell in love with all the hilarious personalities gracing the screen, as well as all of the fashion from Kimmy Schmidt.
The main star, Kimmy, who is struggling to fit into New York society, has an endearing, quirky persona. Her sidekick, Titus, always steals the show with his dramatic antics that always leave me in a fit of laughter. And together, they take the city by storm, along with the other characters in their world like the Voorhees.
To celebrate Season 2, we thought we'd do an updated guide to dressing like the Kimmy Schmidt characters (part 1 is here). This time around, we did all the same characters plus a bonus fan favorite! Check it out below:
Kimmy Schmidt
After being isolated in a bunker for almost her entire life, Kimmy doesn't quite know how to fit in with today's society.
Now that she is no longer constrained to just a plain old dress, Kimmy reverts back to her old style (aka middle school days) and dresses with a much younger flare. This sounds like it'd be bad, but her outfits are actually pretty great – she confidently rocks bright colors and patterns for all occasions.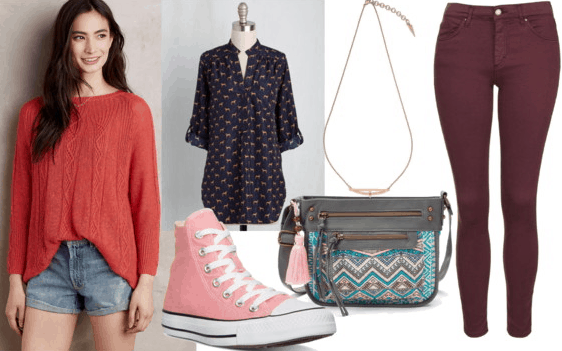 Products: Sweater, Top, Shoes, Necklace, Bag, Pants
Jacqueline Voorhees
Jacqueline is the epitome of the Upper East Side "ladies who lunch" with her designer clothes and snobby attitude. Jacqueline always manages to look classy and stylish, and would never leave the house looking less than perfect.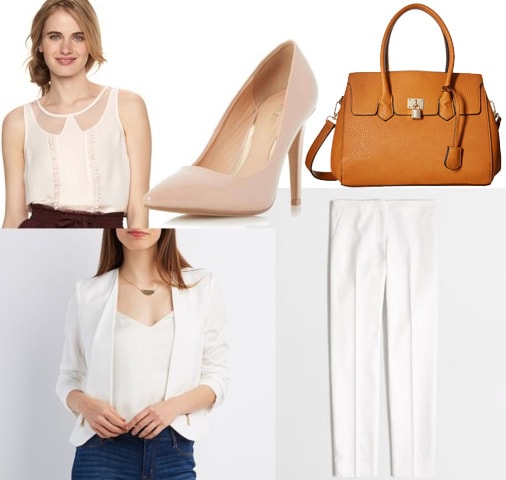 Products: Top, Blazer, Shoes, Bag, Pants
Xanthippe Voorhees
Xanthippe Voorhees, Jacqueline's step-daughter, is the stereotypical spoiled, rich kid. She always has something to say and is constantly finding faults in Kimmy. For the most part, Xan opts for a more edgy look with dark colors and distressed clothing. She's very '90s, which is super on-trend right now.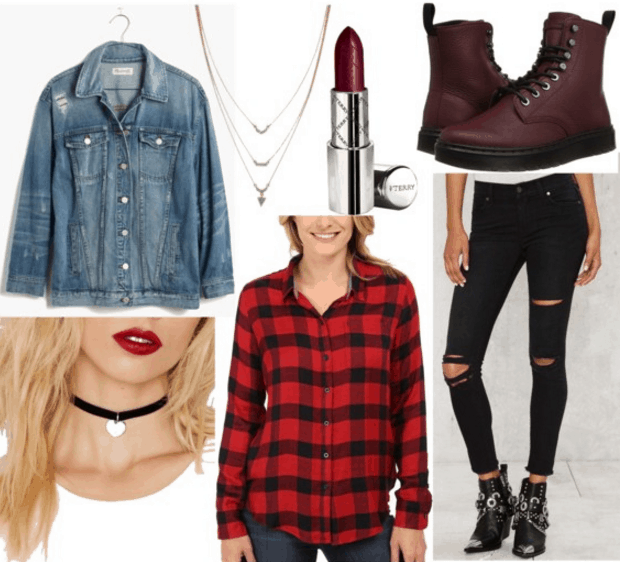 Products: Jacket, Choker, Necklace, Shirt, Lipstick, Shoes, Pants
Bonus: Titus Andromedon
Although our last Kimmy Schmidt article didn't feature him, I really wanted to include Titus this time! By far my favorite character on the show, Titus is always up to some antics that are sure to make you laugh.
Now, this outfit may not be everyone's cup of tea, however, if you're looking for something cool with a country twist, Titus's got you covered.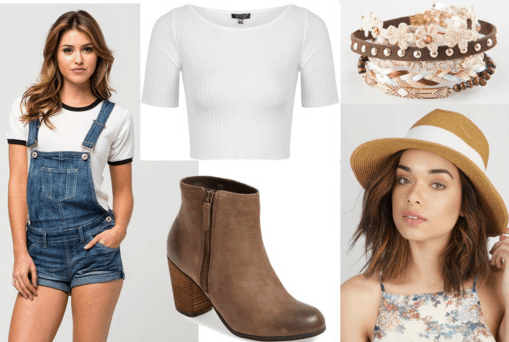 Products: Overalls, Top, Shoes, Bracelets, Hat
Thoughts?
Do you love the Unbreakable Kimmy Schmidt as much as I do? Who is your favorite character? Which of the above outfits would you wear? Let's discuss in the comments!