This post may contain affiliate links, which means we may receive a commission if you purchase through our links. Please
read our full disclosure here
.
Halloween is coming up, and whether you're expecting to hand out candy to trick-or-treaters or dance through the night with some buddies, you're probably already considering what costume to wear. If you've got a friend with the same plans as you for the holiday, consider dressing as a pair.
To ease some of your costume-planning stress, I've come up with three two-person Halloween costume ideas from our favorite pop culture duos.
Breaking Bad: Walter White Costume and Jesse Pinkman Costume
Although Walter and Jesse could not have been more different, the pair had amazing chemistry (ha) on Breaking Bad, and most of us could not stop watching them as they struggled their way through the underground drug world. Walter had some iconic outfits, and Jesse had a rather distinct style, so making Walter and Jesse costumes is easy.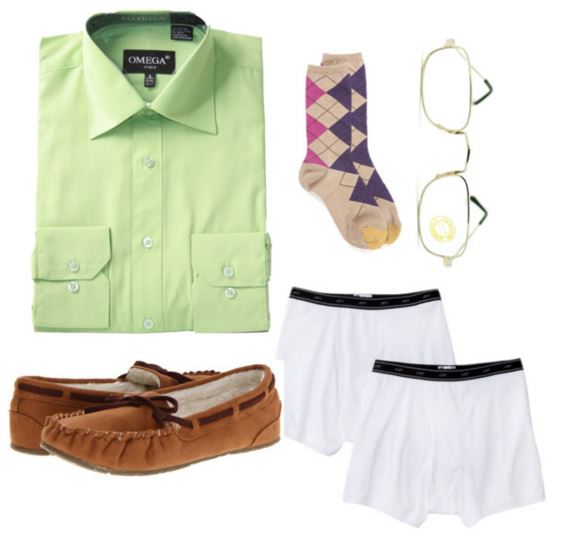 Products: Shirt, Shoes, Briefs, Socks, Glasses
For Walter White, I recreated his famous outfit from the show's pilot. Messily tuck a green button-down into a pair of boxer briefs. Mr. White wears socks with moccasin shoes in this episode, which is great because they're a comfortable option, whatever your Halloween plans may be. He generally wears the same type of clothing throughout the series, though with pants, so if the weather in your area is colder, go ahead and throw on some slacks.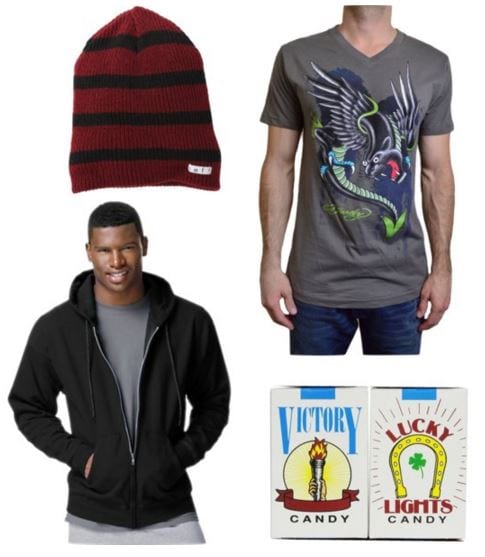 Products: Sweatshirt, Tee, Candy Cigs, Beanie
Jesse Pinkman, Walter's on-again off-again meth making partner, also has a consistent style throughout the series and it's easy to recreate. Everything he wears is baggy, so you'll probably want to look in the men's section for your Jesse Pinkman costume. Pair a large zip sweatshirt with a graphic tee and wear them with any sort of loose-fitting pants. Put on a beanie and carry some candy cigarettes to complete Jesse's bad-boy image.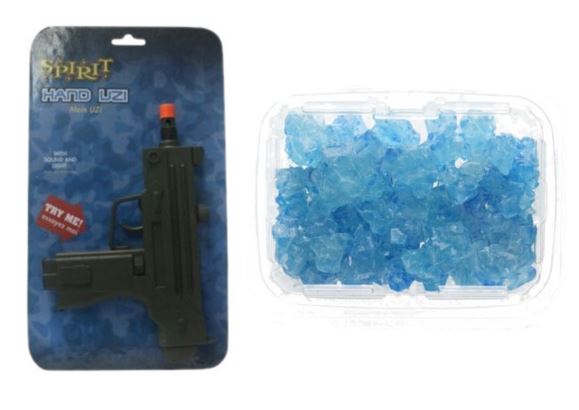 If you want a few extra props to really make your costumes recognizable, you can bear a fake gun and crush up some blue rock candy for Walter's specialty blue meth.
Spongebob: Mermaid Man Costume and Barnacle Boy Costume
We all recognize Spongebob and Patrick as the best of friends under the sea, but how could we forget about their heroes, Mermaid Man and Barnacle Boy who also come in a pair? They both have distinct supersuits that you and a friend can recreate, perfect for fighting crime or watching Halloweentown.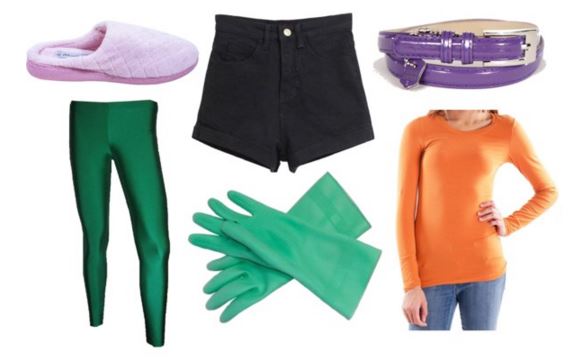 Products: Slippers, Tights, Shorts, Gloves, Belt, Shirt
To recreate Mermaid Man's crime-fighting ensemble, wear a purple belt with black high-waisted shorts over a pair of green tights, and tuck in an orange long-sleeve shirt. Get crafty and make your own "W" for Wumbo to place over your belt buckle. Top everything off with cozy pink slippers and green rubber gloves.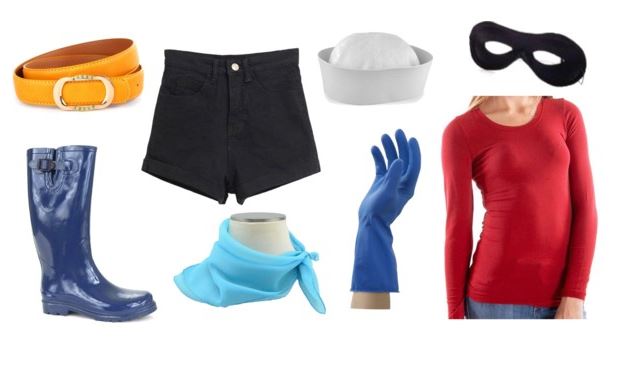 Products: Belt, Boots, Shorts, Hat, Scarf, Gloves, Shirt, Mask
Barnacle Boy has a lot going on in his costume. Start with a red long-sleeve tucked into black high waisted shorts with a yellow belt. Accessorize with blue gloves, blue boots, and a blue scarf. On your head, wear a white Navy cap and a black mask.
Adventure Time: Princess Bubblegum Costume and Marceline Costume
The list of princesses on Adventure Time is literally always expanding, but Princess Bubblegum and the Marceline the Vampire Queen costumes are definitely the most recognizable, and they're two of our favorites.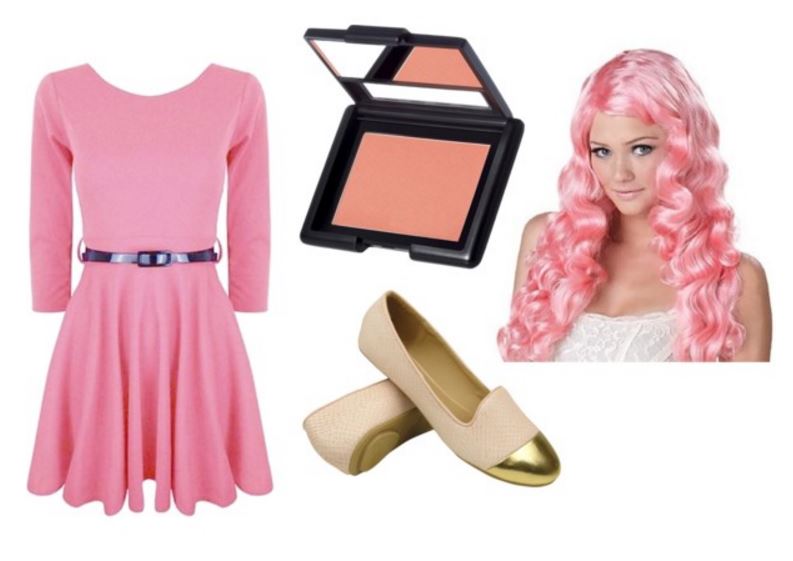 Products: Dress, Shoes, Blush, Wig
Princess Bubblegum is made of, well, bubblegum. Everything about her is pink. As such, wear a pink dress, pink shoes and a pink wig. Bubblegum's skin is even pink, but you can make do with a generous application of rosy blush on your cheeks.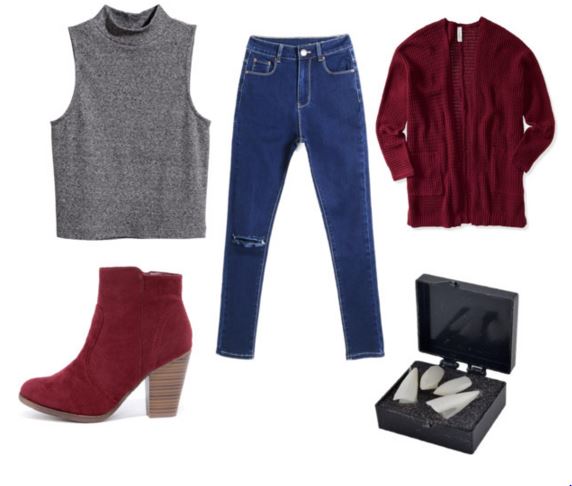 Products: Top, Boots, Jeans, Sweater, Fangs
Marceline is the vampire queen, so she dresses a tad bit darker than PB. Wear a simple tank top with skinny jeans, then add a dark red sweater and boots. Don a pair of fangs to remind everyone that you drink the color red.
What do you think of these Halloween duo costumes?
What do you think? Will you plan dress up with a friend this Halloween? What other duos would make a great costume pairing? Comment below! We'd love to hear from you!