TV Fashion Recap is a biweekly column featuring the best of TV fashion. Every other week, we recreate our favorite outfits from the most recent episodes of all of the hottest shows. Stay tuned; we may feature your favorite show next!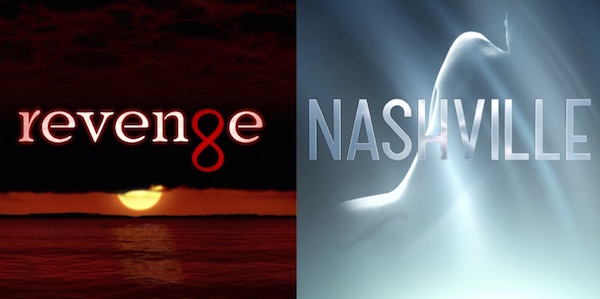 Every other week, I break down the best of TV fashion, featuring my favorite looks from the last two weeks. This week, I was inspired by True Blood and Falling Skies. Read on to check out the outfits:
1. True Blood (Season 7, Episode 4): Rosie's Denim Jacket and Colored Jeans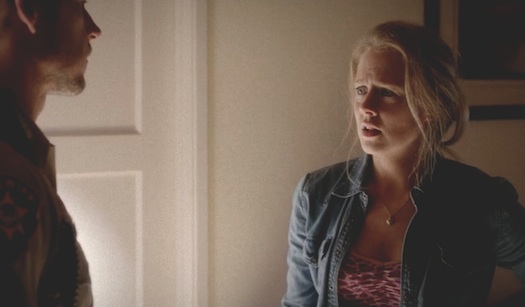 (Photo Credit – Screenshot)
I'll be honest with you – I don't really know much about HBO's vampire drama True Blood. I read the first few books that the series is based off of, but love triangles stress me out because A) I don't like angst, and B) I get way too emotionally attached to couples and I get more upset about their break ups than they do. Anyway, in the books, there wasn't just a love triangle – it was a love pentagon, and it was giving me panic attacks, so I avoided the show, and now I regret it.
I overheard my roommate watching this episode and got sucked in. I had no idea what was going on (partially because my roommate threatened my life if I asked, "Who's that guy?" or "Wait, why are they doing that?" one more time), but I was super intrigued. I'm going to start binge watching True Blood ASAP, and you all should do it with me so that we can fangirl together! If you have seen True Blood, what do you think of the show? Do you recommend it?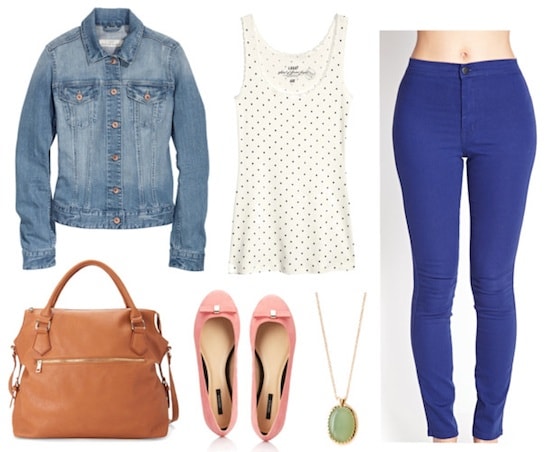 Product Info: Jacket, Tank, Pants, Bag, Shoes, Necklace
When I saw this casual and comfy outfit, I instantly fell in love. I'm lazy, so if I just have some errands to run, I want to make my outfits as easy and relaxed as possible, but I still want to look cute. One of the laws of the universe is that if I look horrible and frumpy, I will run into ex-boyfriends, professors, and basically everyone I know. Please tell me that I'm not alone in this, because I'm starting to think I'm cursed.
To recreate this look, start with a pair of brightly colored pants and a jean jacket. Layer a cute tank underneath the jacket – I've had one too many fashion disasters involving pink cheetah print, so I switched it out for a polka dot tank instead. If you are lucky enough to be able to pull off the pink cheetah print, you go girl! (And teach me your ways.)
Keep the accessories minimal to maintain an effortless vibe. Grab a large bag, some cute, colorful flats, and a pendant necklace – it's that easy!
2. Falling Skies (Season 4, Episode 4): Lexi's White Boho Dress and Fringe Vest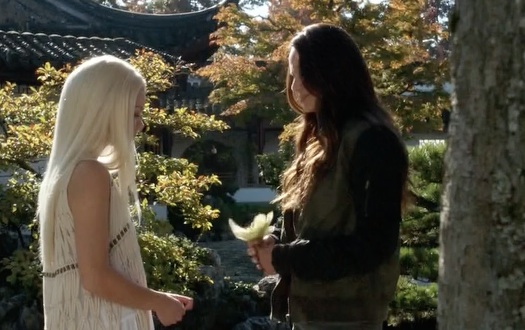 (Photo Credit – Screenshot)
I've talked about TNT's post-apocalyptic sci-fi, Falling Skies, before (see here for a Jeanne-inspired look that showcases the military jacket trend), but my obsession has been taken to a whole new level. The show is about a group of civilians and fighters who band together to survive after Earth was invaded by aliens. It's a very familiar premise, but the emphasis on military strategy, the constant plot-twists, and the very easy-on-the-eyes characters make this show a summer stand-out.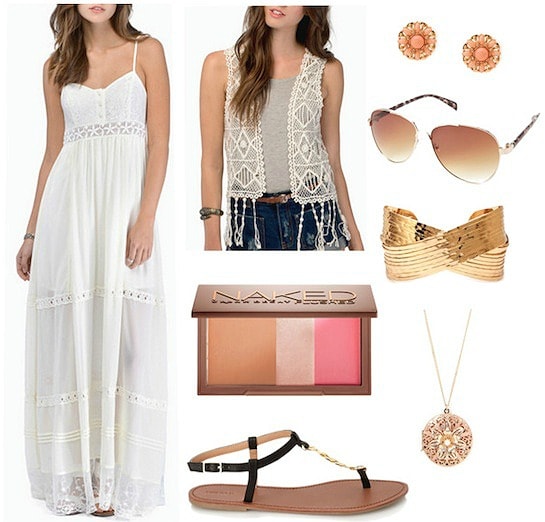 Product Info: Dress, Vest, Earrings, Sunglasses, Bracelet, Blush Palette, Shoes, Necklace
Lexi's Coachella-esque outfit is perfect for a date, picnic, or plotting against creepy aliens trying to destroy your race – it's that versatile. To recreate this look, start with a white maxi dress and a crochet vest; light, loose fabrics are a great way to beat the heat and avoid becoming a sweaty mess (which is the story of my life). Round off the ensemble with a chic pair of sandals and metal frame aviator sunglasses.
Slip a pendant around your neck, then grab some cute earrings and maybe a gold metal cuff to add a little edge to your outfit. To complete this beautiful boho look, apply a bit of bronzer and highlighter to make yourself look like a shimmery bronzed goddess.
Your thoughts?
What do you think of these looks? Did we miss any amazing outfits from the past week of TV? Which shows do you think deserve a spot on the next TV Fashion Recap post? Leave a comment below and tell us what you think!