TV Fashion Recap is a biweekly column featuring the best of TV fashion. Every other week, we recreate our favorite outfits from the most recent episodes of all of the hottest shows. Stay tuned; we may feature your favorite show next!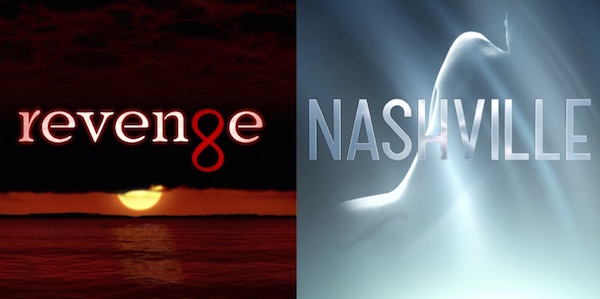 Every other week, I break down the best of TV fashion, featuring my favorite looks from the last two weeks. This week, I was inspired by Revenge and Nashville. Read on to see both looks:
1. Revenge (Season 4, Episode 9): Victoria's Pink Bodycon Dress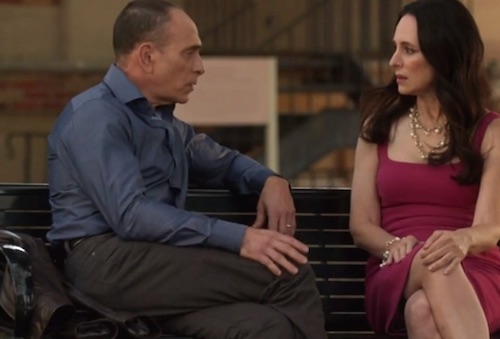 (Photo Credit – Screenshot)
I've gotten really good at predicting plot twists on TV shows over the years, but Revengeis one of the few shows where I can't predict what will happen in the next two minutes, let alone at the end of the episode or season. It's an amazingly suspenseful show about a woman who, you guessed it, gets revenge on the wealthy elite who destroyed her family and childhood.
I can't gush enough about this show, and it's one of the few dramas that gets better every season, rather than just recycling plot lines and getting too far-fetched (I'm looking at you, Lost).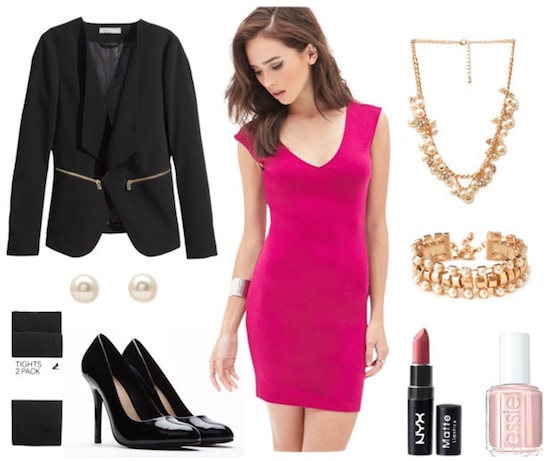 Product Info: Blazer, Dress, Necklace, Tights, Earrings, Bracelet, Heels, Lipstick, Nail Polish
Victoria is one of the most well-dressed characters on TV, period. Her casual daywear is what I'd wear to a holiday party, with a few winter-appropriate modifications. To recreate her glamorous look, start with a pink bodycon dress and patent faux leather heels. A pair of tights and a blazer will keep you warm while still looking sophisticated.
Add a layered pearl necklace, a pearl bracelet, and possibly a pair of pearl earrings – coordinating accessories makes the outfit look more cohesive and luxe. Finish with a pretty lipstick and a classic pale pink nail polish.
2. Nashville (Season 3, Episode 9): Zoey's Laid-Back Scarf and Tee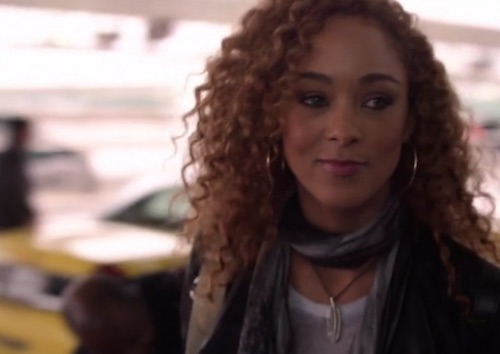 (Photo Credit – Screenshot)
I just started watching Nashville a few weeks ago, and I have to say, I'm loving it. I didn't think I would, because I'm not a huge country music fan, and it's a country musical drama, but I love the characters and most importantly, the fashion. These women don't shy away from sequins, and my fashion inspiration Pinterest board now resembles a disco ball in the best way possible.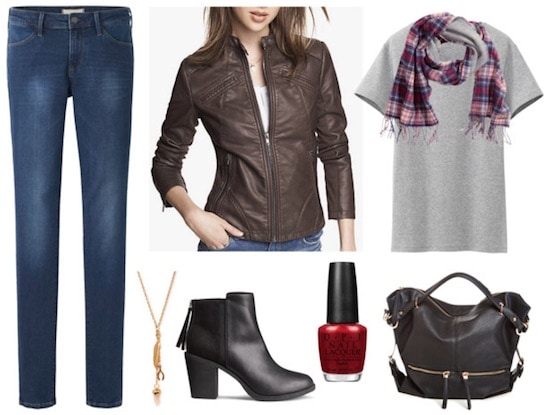 Product Info: Jeans, Jacket, T-shirt, Scarf, Necklace, Shoes, Nail Polish, Bag
Zoey's outfit is simple, casual, and low-maintenance, which I'm loving right now. After all, the last thing I want to do during finals is mess with a high-low skirt and heels (fair warning: this is a great way to sprain your ankles. I know this because I have done this not once, not twice, but three times. Three). Ideally, I'd be wearing this Little Mermaid jumpsuit 24/7, but I don't want anyone to die with jealousy, so this is my go-to outfit instead.
To recreate the look, start with a grey tee and a brown fitted jacket. Throw on a pair of dark wash jeans and wrap a warm scarf around your neck. A pair of black booties and a pendant necklace make the look a little dressier.
A large faux leather bag ties the ensemble together and, as a bonus, can fit a huge amount of emergency chocolate when you're studying late at night. At this point in the semester, my go-to "accessory" is a giant Halloween-sized bag of Reese's. I have no shame, but throwing it in an oversized purse might make me look a little more fashionable.
Your thoughts?
What do you think of these looks? Did we miss any amazing outfits from the past week of TV? Which shows do you think deserve a spot on the next TV Fashion Recap post? Leave a comment below and tell us what you think!