A girl-turned-woman returning to the small town from whence she came is not a completely uncommon way to start a story. And that's exactly how Rosalie Ham's successful novel The Dressmaker begins. Set in 1950s Australia, the story follows the protagonist Tilly Dunnage, who has returned to the small town Dungatar after being driven out as a child 20 years ago.
Born out of wedlock and accused of a crime she didn't commit, Tilly is ostracized by the town and tormented by the same townsfolk that bullied her years before. After studying haute couture abroad, she's come back to take care of her sick mother, and to get some stylish revenge.
Armed with only her brains and her sewing machine, Tilly and Dungatar take the reader on a wild ride rife with shocking secrets and cruel intentions. The dark gothic appeal of this novel – plus its obvious fashion ties – makes it a ripe source of style inspiration. Let's discuss.
New Old Town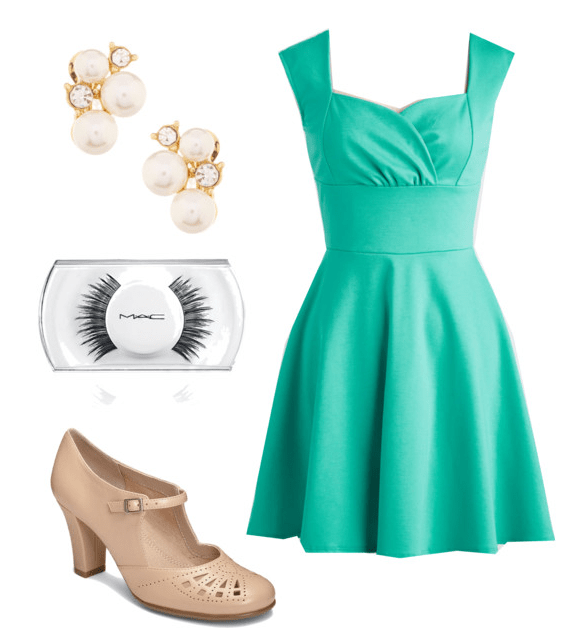 Products: Dress, Earrings, Eyelashes, Shoes
The town of Dungatar is pretty set in its ways. Full of various cruel and petty people, the reader really can't blame Tilly as she sets off on her mission. Of course, there is some style inspiration to be taken from the 1950s setting and the fancy social events.
Start off with a brightly colored dress with some '50s flair, followed by some Mary Jane pumps to step up the ensemble. For a more formal look, add some false lashes and delightfully Stepford-esque pearl earrings.
On a Lark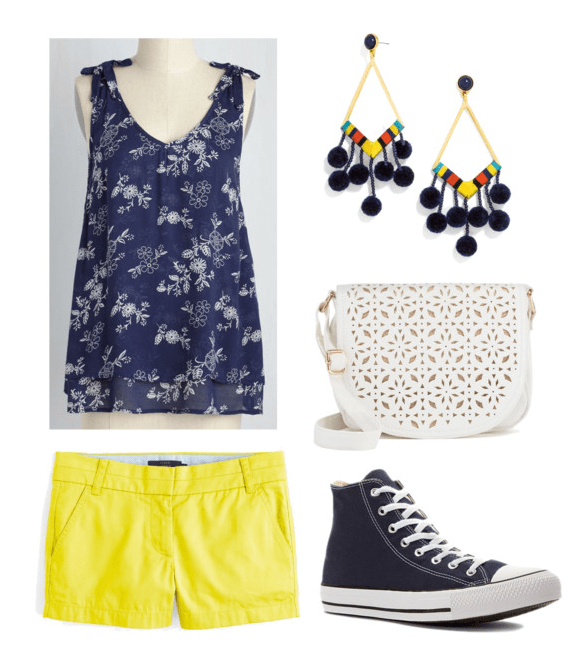 Products: Top, Shorts, Earrings, Bag, Shoes
There's a lot of social activity that goes on throughout the novel. Whether at a wedding or a football match, the townspeople are always gathering to manipulate each other and gossip about outsiders and one another. For this look, have a little more fun in the sun with a slightly outdoorsy outfit.
A fun tank top is a great way to dress up a casual outfit, and it looks great with some bright shorts that are easy to get around in. Slip into some Converse sneakers and throw on a crossbody bag for a picnic or a walk around the park. Finish the look off with some unique earrings.
Sweet Revenge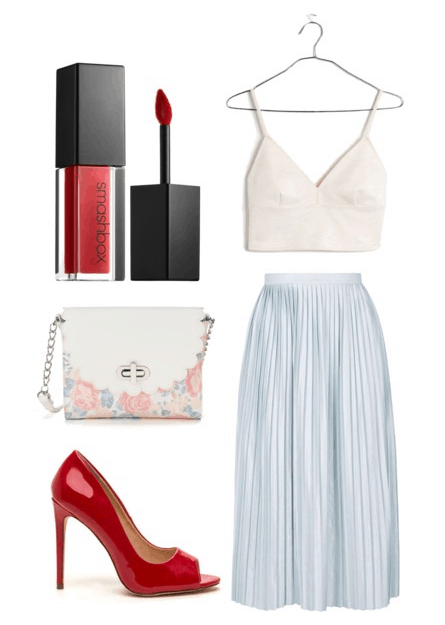 Products: Top, Skirt, Lips, Bag, Heels
Lies and cruelty are more common than fruit flies in this novel. Numerous affairs, bullies, and deaths fill the book's plot. Often the most treacherous characters in the novel like to dress up and present themselves in an elegant manner, which Tilly takes advantage of.
This cream crop top and pastel blue skirt look like a perfectly sweet match together, and this crossbody purse looks lovely with it. To reflect the contrast of normal appearances and dark secrets, put on some shiny red pumps, which you can match with this gorgeous lip color.
Summer Lovin'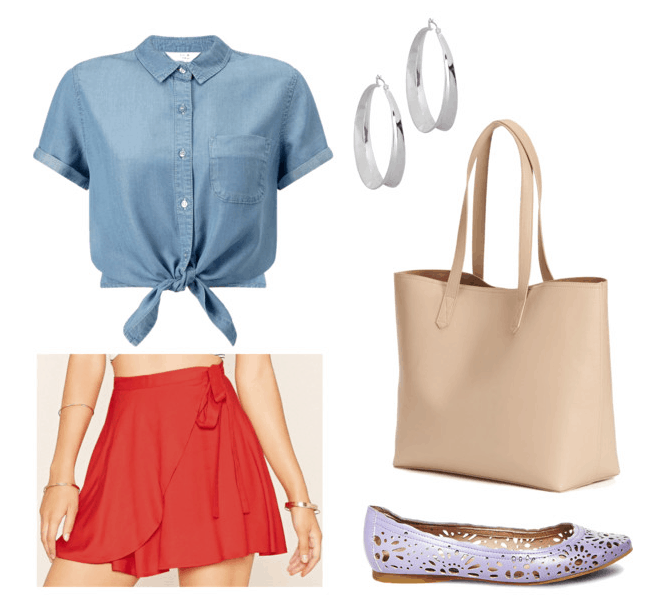 Products: Top, Skirt, Earrings, Bag, Shoes
It is not all darkness for Tilly, though she has few friends and a solitary life with her ailing, mad mother. She embarks on a romance within the course of the book with Teddy McSwiney, a footballer who is also from a family of outsiders.
For a look full of romance and summer fun, pair a tied-up button-front shirt with a red skirt for a casual but flirty date look. A pair of eyelet flats are cutesy but put-together. This practical beige tote can go with any outfit you'd like. Top it all of with these amazing earrings for a day of fun.
Final Thoughts
The Dressmaker is a cynical and dark look at small towns and the chaos that can run rampant through them, all through the eyes of the sharp and smartly dressed Tilly.
So what did you think? Have you read this novel? Which outfit did you like best? What book would you like to see next? Tell us in the comments below!